Considering the last summer of unprecedented hotel occupancy rates in Spain, and extremely high temperatures, it has become crystal clear that the tourism industry is in dire need of innovative solutions for its long-term viability.
This is not a problem that involves only Spain. It's a challenge faced throughout Europe. However, in Spain, where tourism contributes nearly 10% of the GDP, the urgency to ensure the sector's sustainability is paramount.
Consequently, those involved in the industry bear a significant responsibility. Their duty is not only to make travel to other European destinations more accessible but also to make it more environmentally friendly for travelers. There's a growing emphasis on fostering healthy competition among various modes of transportation, as long as it ultimately benefits the end consumer. Furthermore, there's a consensus emerging that diversifying tourist destinations beyond the traditional ones is a strategic move to assist nations in their post-pandemic economic recovery through tourism.
On transportation and emissions
In Spain, where the transportation sector is responsible for a quarter of the country's total greenhouse gas emissions, there are government-driven initiatives like "Spain Digital 2026." This ambitious program is dedicated to driving the digital transformation of the transportation system, aiming to enhance competitiveness and sustainability. The transportation sector plays a pivotal role in supporting much of the tourist activity.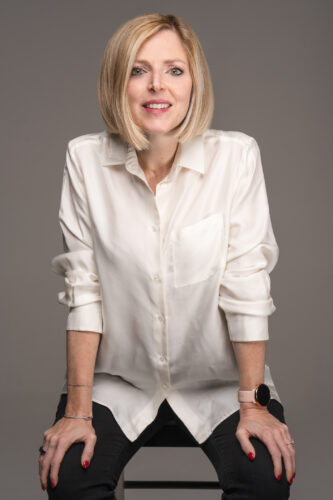 In the midst of discussions surrounding the sustainability of the European tourism industry, the Omio platform is taking a clear stance in favor of cleaner transportation. How? By making a significant addition to its leadership team. Veronica Diquattro has been appointed as President of B2C in Europe to spearhead various initiatives with sustainability and consumer benefits as their core objectives. Her extensive leadership background at Google, Spotify, and DAZN has brought her to the travel sector in Spain, driven by the need for innovation and sustainability following a summer with record-high hotel occupancy rates.
High impact on the move
Diquattro's decision to take on this new challenge reflects her dedication to a high-impact project to revolutionize how Europeans travel. With over 10 million routes in 37 countries and availability in 21 languages, Omio stands as the sole platform offering travel booking options for trains, planes, ferries, and buses. Omio is at the forefront of reshaping global travel, enabling individuals to explore the world at their own pace.
Having secured $80 million in funding in 2022, forming a partnership with Uber in the United Kingdom, and receiving the Future Mobility Award 2022 from Business Insider Germany, Omio is well-positioned to collaborate in transforming the industry.
Omio's journey began in 2010 when Naren Shaam founded GoEuro to address the fragmented and outdated nature of travel ticket booking in Europe. In 2019, GoEuro rebranded as Omio, aligning with its mission to disrupt and unify the travel modes industry.
A Woman Leading the Way
The appointment of Veronica Diquattro as President of B2C Europe signifies a significant milestone in Omio's growth and its focus on the Spanish and European markets. Her experience in restructuring strategies at DAZN and her consumer-centric approach will be pivotal in advancing Omio's vision of becoming the preferred platform for European travelers.
Diquattro stated, "I joined Omio because of the incredible opportunity for growth and the chance to address another consumer need. As an enthusiastic traveler who has lived and traveled abroad extensively, I am well aware of the problem we are endeavoring to solve, and I am motivated to make a substantial impact on the sector."
Recognized as one of the Fifty Most Influential Women in Technology and Innovation in Italy in 2019, Diquattro's appointment is integral to Omio's growth strategy, particularly in enhancing the B2C travel product to meet consumer demands.