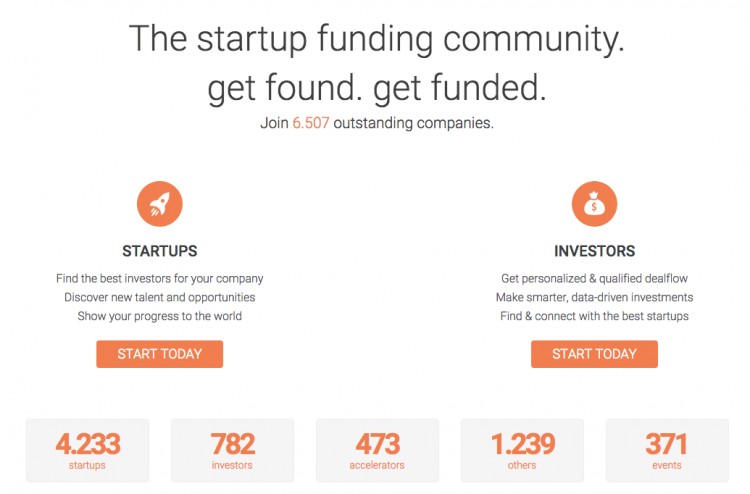 Startupxplore, the online startup and investor community created by Javier Megías and Nacho Ormeño in 2014, has closed its second round of funding. Cabiedes & Partners leads the €210,000 round, which also includes the participation of the venture arm of Spanish bank Bankinter and business angels such as Carlos Domingo (former CEO of Telefonica Digital, now at du) and Yago Arbeloa.
The Valencia-based startup had previously raised €100,000 from Iñaki Arrola (Vitamina K), François Derbaix, Álvaro Ortiz (Mumumío), Pedro Serrahima (Pepephone), Francisco Gimeno and Plug and Play Spain.
The company has been building one of the bigger databases of startups and investors at a European level, with the objective of serving as a co-investment and angel syndicates platform. Startuxplore allows accredited individuals with little experience in the field of tech to co-invest with lead investors in startups, giving the former access to the deal flow of the latter.
Besides connecting investors and startups, Startupxplore is also responsible for creating a special investment vehicle to complete the transactions and all reporting duties. The company takes a small commission once the investment is closed and in the case of an exit a carry of 1%.
Up until now Startuxplore has been validating its business model in 'private mode', limiting the investments to a close group of backers.
As a platform and community that aims to make things easier for investors, it makes perfect sense that a significant representation of the Spanish investment community (funds and business angels) is on board. In the end, Startuxplore is a service that caters to them.
Equity crowdfunding and angel syndicates as new ways of investing
Over the past few years angel syndicates and equity crowdfunding have quickly become a new and interesting way for startups to raise capital. AngelList is the clear worldwide leader in the syndicates space; the San Francisco-based company recently landed in the UK and is planning to expand to Germany and other countries under the leadership of its European manager, Philipp Moehring (formerly of Seedcamp and currently a 500startups' Venture Partner).
In terms of equity crowdfunding platforms, there are a lot of local and continent-wide players, such as Seedrs, Crowdcube (which recently raised £10 and £6 million, respectively) and The Crowd Angel, Fundedbyme or Socios Inversores in Spain.
Asked about this trend, Megías said that "it proves that investors are looking for new ways of deploying capital and building a diversified portfolio". Specifically about AngelList, he noted that "Europe is a very fragmented market and they're currently focused on the UK and Germany". However, "there are clear signs that there are many other countries where there is great demand for this type of investment vehicles", he added.
Disclaimer: I worked for Startuxplore for half a year, producing content for its blog.