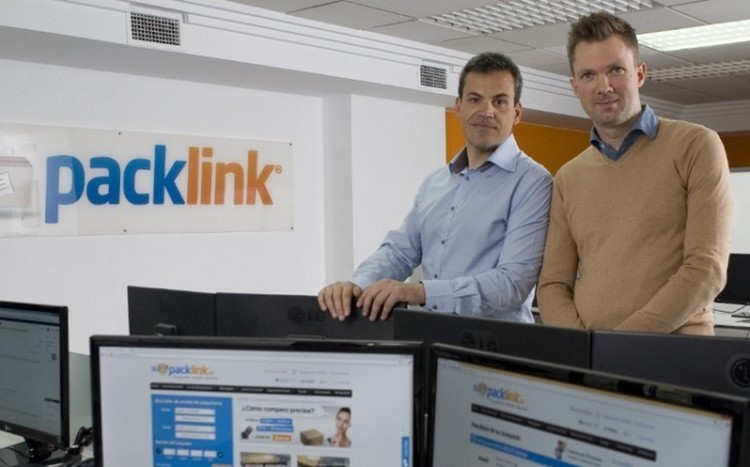 Online shipping platform Packlink has closed a $12.6 million investment led by Eight Roads Ventures (formerly known as the European branch of Fidelity Growth Partners), with previous investors Accel Partners and Barcelona-based Active VP also participating in the round. This brings the total amount raised by the Madrid-based startup to almost $25 million since its founding in 2012.
Fidelity has previous invested in Wallapop and Accel announced last week a significant investment in CartoDB.
Packlink has two faces. On one hand it's a comparison search engine for consumers, which means a quick and easy way for anyone to find out the cheapest or most convenient service to ship products.
On the other hand there's Packlink Pro, a B2B service the company is currently working on and that will be soon available in the countries that Packlink operates in; Spain, France, Germany and Italy.
"With Packlink Pro we want to address the needs of SMBs, online merchants (ecommerce) and marketplaces", says Packlink's co-founder and CEO Ben Askew-Renaut in an interview with Novobrief. The idea is that these organisations can connect to Packlink's shipping platform through its API, retrieving key information like prices, labels, etc.
"What we want to do with Packlink Pro is to build a shipping platform that allows companies to manage all of their shipments online and from a single point", Ben adds. Packlink has teamed up with platforms like Magento or Prestashop to integrate its solution, thus reaching a large proportion of online stores. As aforementioned, SMBs and marketplaces will also be able to tap into Packlink's treasure trove of information.
Although the company declined to provide specifics on its business performance, it did say in a statement that revenue has grown 100% YoY over the past few years. "We've been doubling revenue every year and we expect that it will grow even faster in 2016", says Ben.
As for the company's main areas of growth and the expected distribution of sales between its B2B and B2C business, Ben says that as they're getting closer to having the shipping platform ready, "it seems as if most growth will come from there". "Shipping really lags behind other categories in transparency and convenience, especially when it comes to online merchants", he adds.
The 100-person company has an ambitious goal: to become the most well known brand in the world of shipping. "We want to be the first player in the sector to be truly international as we build a multinational shipping database and a global brand", Ben explains.