Nominis, a Barcelona-based startup that says it has developed a completely digital and autonomous method in which children learn without the help of teachers or parents, announced that it has closed a second round of financing for €340,000.
The round was led by the Catalan impact fund Ship2B Ventures and also included the participation of the Valencian impact fund First Drop, and Barcelona's Aticco Ventures.
A number of serial entrepreneurs also participated in the round, including Albert Clemente (Tus Clases Particulares y Classgap), Luis Osorio and Fran López (co-founders of Stayforlong), Emilio Nicolás Riquelme (co-founder of Erasmusu), José Antonio Gonzalez and the group of women business angels AWASI, according to a company statement.
Nominis raised its first round of funding led by Tom Horsey, Barcelona-based Bcombinator and
ABAC Nest in late 2021. A year later and as part of that first round, the EdTech startup received €140,000 in public funding from The European Union Agency for Cybersecurity (ENISA).
To become the "Disney of languages," the startup is committed to an online method for primary school children to break with the traditional educational model and democratize access to quality language teaching with advanced technology and 100% original content adapted to each level, learning pace and preferences, with study sessions that usually last about 15 minutes a day.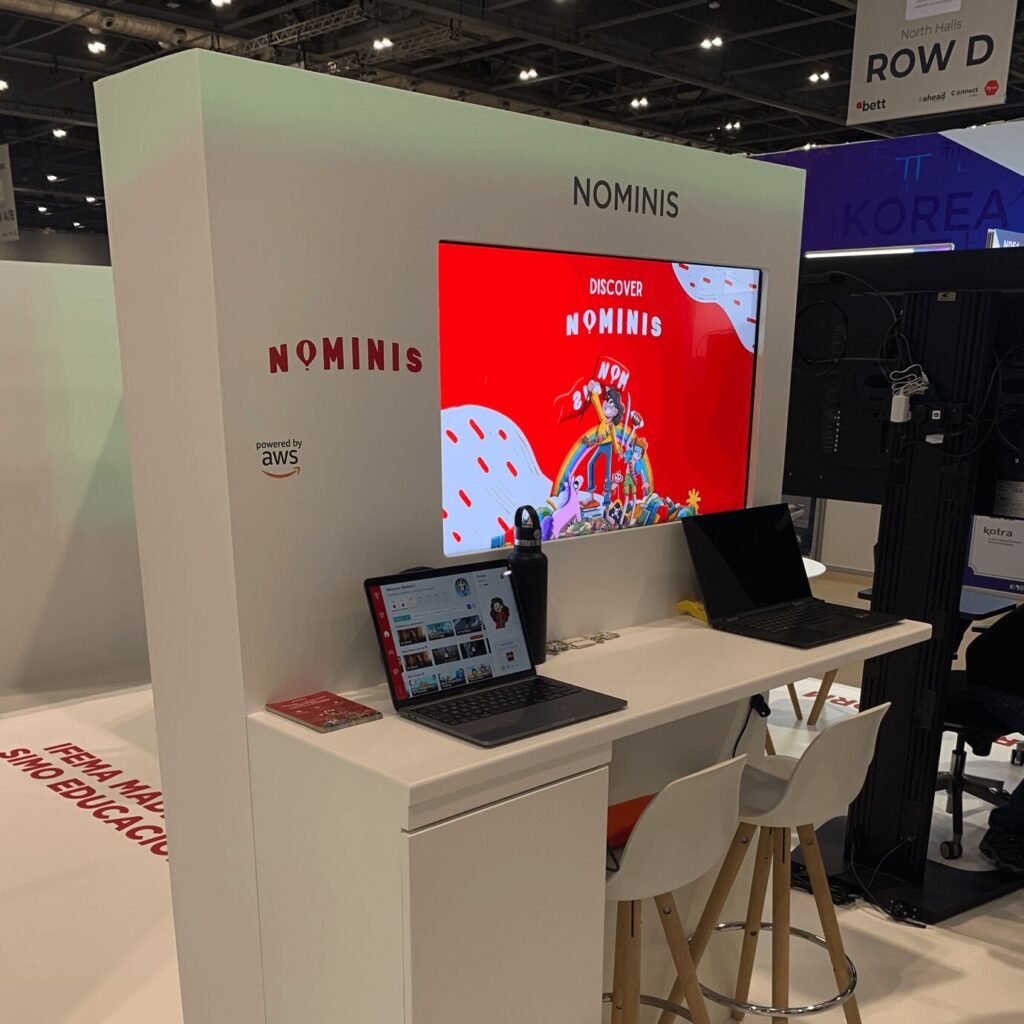 Roberta Madrazo, co-founder of Nominis and Educational Director of the project, said, "The challenge now goes beyond continuing to create an educational tool, it is to inspire every child in Nominis to love learning. In a world full of fun options, the real challenge is to make learning as exciting and natural as playing a game."
Students complete interactive stories, narrated by native speakers, fully illustrated and full of exercises where different English skills are practiced. The method has a gamification element that turns study sessions into fun and motivating experiences.
For example, the child can find, care for, and evolve virtual educational pets that will guide him on his adventure with English. Parents are also part of the Nominis method since each day they receive a summary of their child's session, and at any time they can check their progress on the platform in real-time.
Envisioning elevating the level of English in Spain
Spain is a country of multiple languages, especially if you take into account that a large part of the population of autonomous communities speak at least two languages; Spanish and its co-official language.
But by incorporating English into the formula, things change significantly, mainly if we compare with other countries in the European Union. In addition to native countries such as the United States, and England, among others, EU countries dominate the rankings of English proficiency.
According to EF English Proficiency Index 2022, a ranking of 111 countries and regions by English skills, Spain is 33rd overall with a moderate English level. Although this is a good average at a global level, Spain continues to be one of the countries with the worst level of English in Europe, below neighbours such as The Netherlands, Belgium, Portugal, and Germany, among others with very high proficiency. The level of English in Spain is even below Hong Kong and Argentina.
Nominis has the mission of counteracting this reality, which is why its teaching method is focused on motivating kids through games and gamification in the earliest stages to facilitate mastery of the language.
Nominis' educational material is developed with cutting-edge technology. Both the illustrations of the stories and the audio have been generated using artificial intelligence (AI) and have created the first speaking exercise with AI voice recognition technology.
"Our product has a solid differential value compared to other language learning programs and we want children to feel that this is the most attractive digital method they have ever tried," Avi Leavitt, CTO of Nominis, said. "We are very pleased to be able to take advantage of this opportunity to improve the platform and accelerate our growth."
Now Nominis seeks to move to the next level in its adventure and aims to modernize and democratize language education around the world.