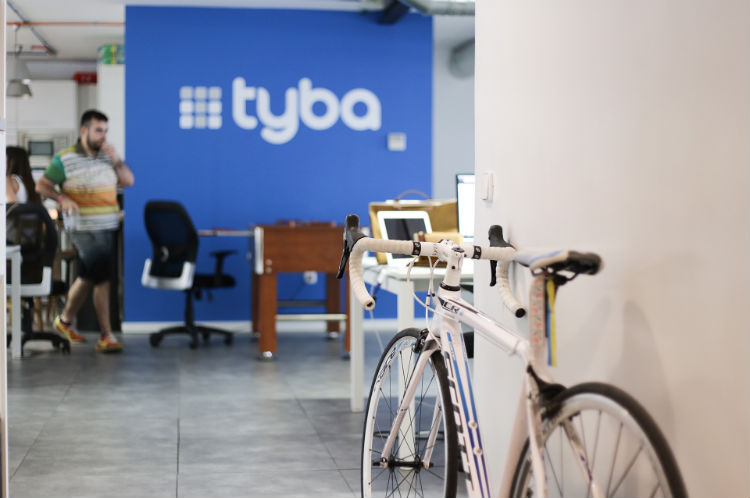 Madrid-based online recruitment platform Tyba announced an additional $3.1 million investment round on Thursday. It was led by its initial investor, Sunstone Capital, as well as Impulse, an investment fund of Kuwait's government.
The funding follows a $1.3 million investment led by the Copenhagen-based venture capital firm, Sunstone, last year.
"Tyba's team, technology and execution of key projects has impressed us and we are very happy to be supporting the company moving forward," said Izzat Abou-Amarah, CEO of Impulse, which is part of the Kuwait Investment Authority. The KIA was founded in the 1950's to manage surplus funds of the Kuwaiti government. Abou-Amarah has joined Tyba's board of directors.
Tyba is a platform that is focused on matching entry-level, international candidates with job opportunities at startups and tech companies across Europe. So far, more than 500 startups from 14 European cities are using the platform, the company said.
Eiso Kant, co-founder and Managing Director of Tyba, said the funding will be used to "cement Tyba's position as the largest startup recruitment platform in Europe." It expects to double the number of employers on the platform before the end of the year.
Tyba's founders, Kant, Philip von Have, and Jorge Schnura met as business undergraduates at IE University in 2011. The idea behind their platform is to offer both young recruits and companies the ability to showcase themselves in ways they can't on traditional recruiting sites.
"Since Sunstone invested in Tyba little less than a year ago, it's already taken a huge step towards becoming the preferred startup recruitment platform in Europe," said Jimmy Fussing Nielsen, Managing Partner at Sunstone Capital.
At Tyba, job seekers create online portfolios displaying their work and accomplishments, as well as more personal things like their favorite books and quotes.
On the employer end, Tyba takes photos and records video interviews with existing employees with the aim of showing what it's like to work there. Employers pay per job ad posted on the site.
Navigating Tyba's home page is a bit like browsing through a furniture catalog, with barefoot techies reclining on trendy sofas with their laptops, and young coworkers laughing in tastefully decorated company kitchens.
Tyba says it works with "the most awesome companies, hubs and workspaces on the planet" and its aim is to help people "find a job that excites them."
The company received early seed funding from the Spanish government's innovation initiative, Enisa, and the European Regional Development Fund.