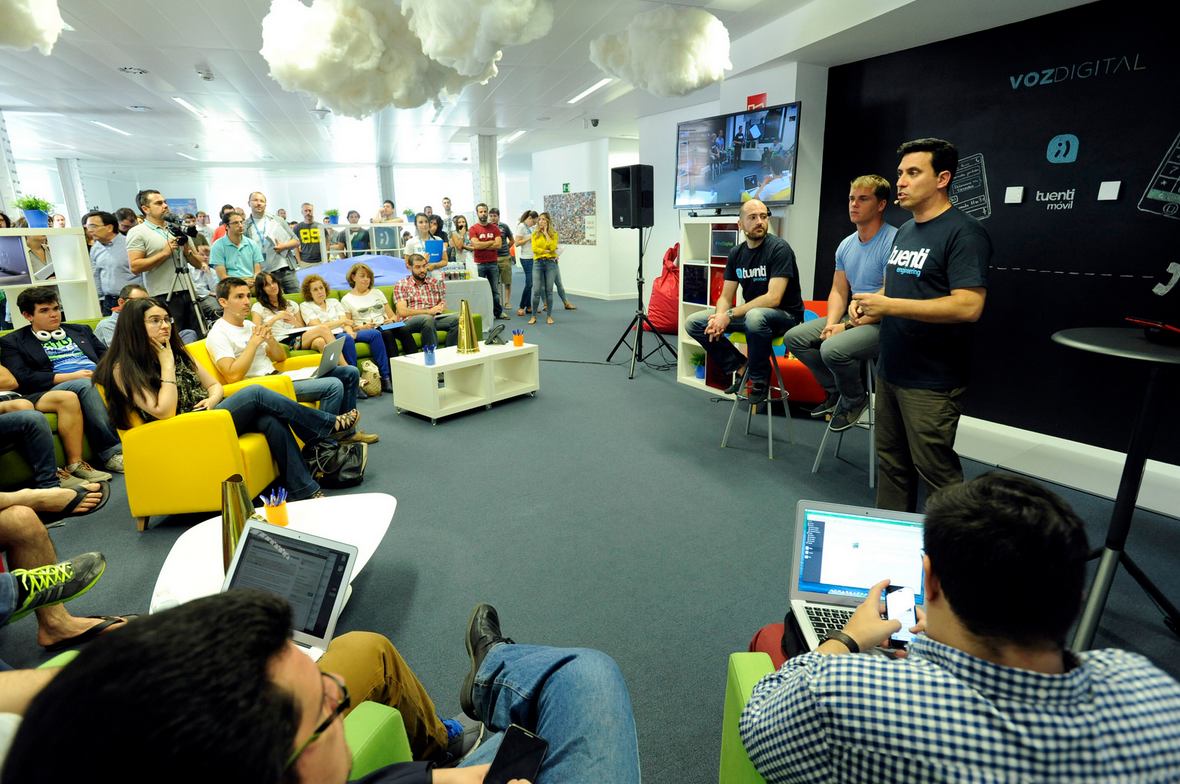 Social network-turned-MVNO Tuenti is about to close its Barcelona office, according to sources close to the company. The 10 employees currently working in the Catalan city -mostly in the area of user and customer onboarding- have been offered the opportunity of moving to Madrid and working from the company's central offices, as Tuenti has confirmed to Novobrief.
It's worth noting that this does not mean that the employees are being laid off. "We've decided to centralize our Spanish operations in Madrid, where 95% of our staff is and where we already have about 200 employees", the company claims. Tuenti says that these changes will allow it to "operate more efficiently" in terms of resources and costs.
The company started off as a social network in the mid-2000s and was acquired by Telefónica in 2012. At the time Telefónica bought 85% of Tuenti for €70 million, finishing the acquisition a year later and valuing the company at €120 million.
Since the acquisition Tuenti has changed dramatically. The company was considered at the beginning a competitor to Facebook and other social networks, but since 2012 it has become a significant asset for Telefónica as an MVNO (mobile virtual network operator), especially amongst young population. Although Tuenti remains unprofitable, its revenues have increased significantly over the past few years.
In 2013 the division had sales of €17 million (+21% compared to 2012) and its MVNO activity accounted for 70% of all revenues. Tuenti reached 200,000 customers in May, two years after the launch of Tuenti Móvil, and recently announced VOZDIGITAL, a service that allows users to make calls from an app to landline or cell phone numbers within their tariff.
To find better growth opportunities Tuenti has put its focus on the Latin American market. The company started operating in Mexico and Peru this summer and will soon launch its services in Colombia and Brazil, where Telefónica has a lot of market power. Tuenti currently has offices in México DF and Lima.
The news about the closure of its Barcelona offices might come as a surprise to some -we understand that employees already know about this-, but the truth is that it makes sense for Tuenti to concentrate its operations in Madrid. "We've communicated this decision to our Barcelona employees three months in advance with the objective of making the process as easy as possible", the company has told Novobrief in a statement. "We know it's something that takes time and if the employees are not willing to continue working for Tuenti, we'll work together to find an alternative".