Spain has seen an incredible surge in entrepreneurship over the past decade. Madrid and Barcelona are already home to thriving startup ecosystems and cities including Valencia, Malaga, and Bilbao are building their reputation as a viable choice for Spain's startup founders.
These years of progress and rapid growth have also helped to catch the eye of investors, with Spanish startups attracting a record-breaking €5.5 billion of investment in 2022 alone.
While the founders behind Spain's hotbed of innovation run the full gamut, young entrepreneurs in particular have played an instrumental role. From fintech and e-commerce to healthcare and education, these innovators have founded and scaled companies and disrupted traditional industries to change how we live and work.
Today, Novobrief presents the top 40 entrepreneurs under 40 helping to fuel the growth of Spain's startup economy. With inspiring stories and journey's marked by resilience, persistence and commitment, this article explores the impressive achievements of these ambitious entrepreneurs and their innovative business ideas.
---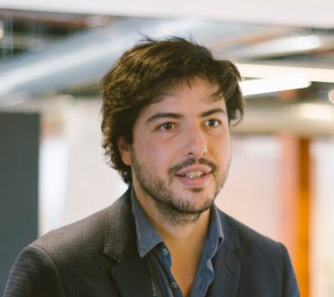 Alejandro M. Agenjo is the Madrid-born CEO and Co-Founder of Erudit, an AI for HR company that helps leaders to track, measure, and manage the impact of company culture with over 40 employee experience metrics. With a background in engineering and psychology, Alejandro is obsessed with people's behavior and improving businesses worldwide by helping C-levels better understand their human capital.
Erudit's people-first AI is built by psychologists and data scientists, and it earned Alejandro recognition as a top 10 social entrepreneur of the year in 2019. The company's mission is to help promote positive workplace culture driven by data and transparency. Erudit provides insights on the future of HR, employee engagement, reducing turnover, and diversity, equity, and inclusion (DEI) through its social media channels.
---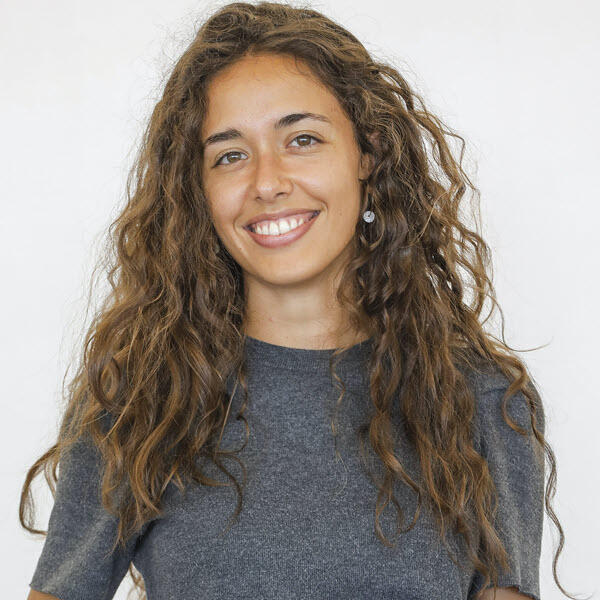 María González Manso is the CEO and co-founder of Tucuvi, a healthtech company that is revolutionizing outpatient communication in the healthcare industry. Tucuvi uses cutting-edge voice conversational AI to automate medical phone conversations and provide patients with high-value care. The company's clinically validated and customizable portfolio of care processes is designed to improve the quality of care, increase efficiency, and enhance patient engagement, making healthcare more accessible and effective for all.
Tucuvi's empathic AI technology augments the capacity of healthcare professionals, allowing them to focus on more complex cases while automating repetitive tasks. Its innovative approach has earned them recognition in the healthcare industry, with the customizable solutions being highly sought after. As CEO and co-founder, María González Manso has played a pivotal role in driving Tucuvi's growth and success. Her leadership and expertise continue to position the company as a major player in the HealthTech space.
---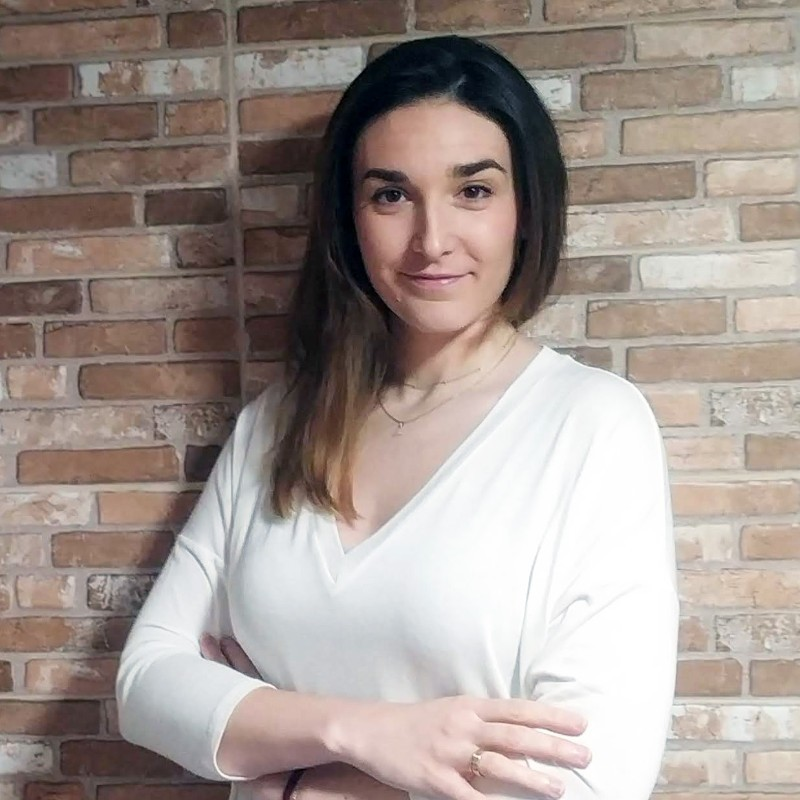 Johanna Gallo is the co-founder of APLANET, which provides a platform for organizations to manage, track, and showcase their ESG and sustainability initiatives. The company has raised €4 million euros in its latest Series A funding round. APLANET automates data collection, aggregates data across an organization or client portfolio, and makes it easy to share with stakeholders. Its ESG management and analysis technology platform enables companies to measure, analyze, and report their ESG data efficiently and cost-effectively. The platform also provides insights that help companies establish data-driven strategies to optimize their business decisions, accelerate and lead change, and maximize their positive impact on stakeholders.
APLANET's mission is to help organizations tackle the challenges of ESG information by providing a reference source of information in the sustainable development ecosystem. With APLANET, companies can extract insights that help them to achieve their sustainability goals. The platform's focus on ESG technology for decision-making has made it a vital tool for organizations looking to make a positive impact on society and the environment.
---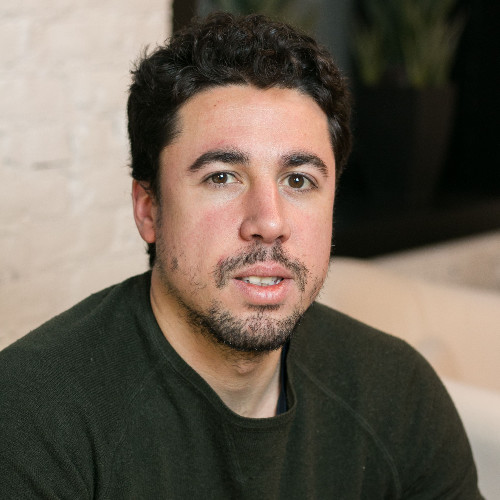 Dan Berges, based in NYC, is an entrepreneur, teacher, writer, programmer, podcaster, and musician from Madrid. He is the Founder and CEO of Berges Institute, which is the fastest-growing Spanish language school for adults in the U.S. With a Master's degree in Teaching and a background in experimental semantics, Dan is also an author of The Graf Method for Spanish Language and has contributed to Forbes and MultiLingual.
His institute offers both Spanish group classes and private lessons for adults in a relaxed atmosphere, using their own teaching approach. The Graf Method is a logic-based system that takes advantage of the speaking skills students already have in their native language.
At Berges Institute students can learn Spanish online with unlimited live classes and access to a video library. By taking classes with the organization, students can acquire a basic set of tools that will allow them to express themselves in nearly every topic and every tense in a relatively short period of time.
---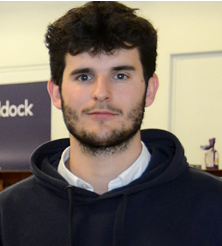 Pol Rosell Torrent is the co-founder of haddock, a software company that provides intelligent cost control solutions to restaurant owners. By digitizing invoices and purchase orders, haddock enables businesses to monitor their costs in real time, providing a comprehensive understanding of their expenses. Additionally, haddock offers dynamic recipe costing that allows restaurant owners to adjust their prices and margins on-the-fly. With haddock, restaurant owners can make informed business decisions and increase their profit margins, all while simplifying the management of their restaurant.
Haddock's software allows users to take pictures of their invoices, purchase orders, and document receipts, which are then automatically processed and stored on the cloud. By doing so, restaurant owners can easily access their information anywhere and anytime, providing full transparency into their operations. With its innovative approach to cost control, haddock is helping to revolutionize the restaurant industry and empower business owners to make better decisions.
---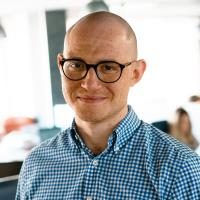 Alexander Dunaev is a co-founder of ID Finance, a leading fintech company in Europe and Latin America, and Longan Group, one of his latest ventures. His company is among Europe's fastest-growing fintech companies and the only Spanish fintech company included in the FT 1000. ID Finance has a long track record of results, having processed over 9 million credit applications since its inception in 2015.
In 2021, ID Finance launched Plazo, the first Spanish credit-led challenger bank, offering a free Mastercard debit card with attractive cashback. With its headquarters in Spain and offices in Mexico and Poland, ID Finance employs over 400 cutting-edge fintech innovators who utilize machine learning and artificial intelligence to optimize marketing campaigns and improve customer service experiences.
---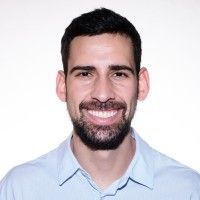 Javier Escarpa Pacios is the COO at Aervio, a fast-growing travel management platform that integrates artificial intelligence technology and new-generation services to provide an intuitive and streamlined travel experience. Aervio raised €765K in its seed round and aims to deliver a seamless travel experience for businesses, allowing them to focus on their core operations.
The Aervio platform offers a customizable dashboard equipped with innovative tools to manage and synchronize all aspects of travel. This makes it easy for everyone involved in the travel process, including Aervio consultants, travel managers, and travelers, to stay connected at every step. Javier's leadership has been crucial in enabling Aervio to provide an exceptional travel management system designed to improve efficiency, productivity, and convenience for businesses.
---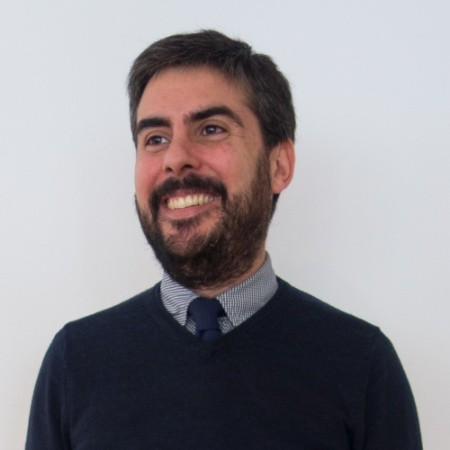 Arnau Moranta Giné is the CEO and Founder of Airning, which specializes in helping people claim compensation for long flight delays, cancellations, and denied boarding. Airning's framework is based on European legislation that establishes the compensation rules for air passengers.
As an entrepreneur, Arnau Moranta Giné has demonstrated a keen ability to identify a gap in the market and develop a business to address this need. With his expertise in regulations and his commitment to customer service, he has built a successful startup that has helped countless passengers receive the compensation they deserve.
---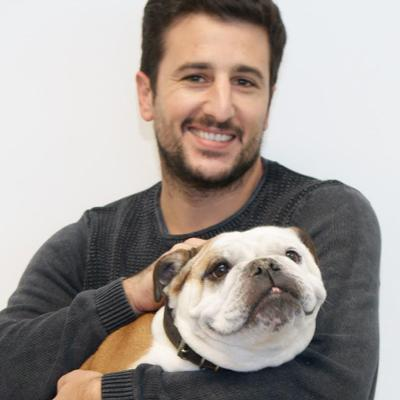 Pablo Pazos Rey is the Founder and Co-CEO at Barkibu, the first platform that combines pet insurance, telehealth, and AI to provide personalized veterinary care worldwide. Their aim is to provide pet owners with access to better, easier, and cheaper health care for their pets.
At Barkibu, the company uses technology to improve the well-being of pets and help owners ensure their furry friends receive the best possible care. Through their app, users can manage their pet insurance, get answers to their queries with their virtual assistants, and consult with licensed veterinarians online.
---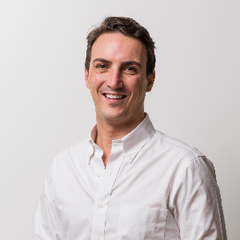 Andrés Dancausa is a General Partner at TheVentureCity, making him a key player in the startup world. TheVentureCity is an early-stage venture fund that refuses to follow conventional crowds, offering promising founders investment with bespoke data insights and hands-on expertise for product-led growth.
With hubs in Miami, Madrid, San Francisco, and Sao Paulo, the fund support innovative startups across borders. With Andrés Dancausa as a General Partner in Spain, TheVentureCity can provide valuable resources and expertise to startups in the country, helping them grow and succeed in their respective markets.
---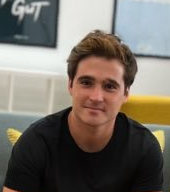 Eduardo Ortiz de Lanzagorta González is the Co-Founder and CEO of Fuell. This Y Combinator startup has raised €1.36 million in seed stage funding. Fuell is a financial management software and corporate card that helps companies save money. They are building a new global standard for financial services and revolutionizing the industry.
Fuell eliminates the need for expense reports, manages company expenses in real-time, organizes and controls budgets, and provides credit increases as businesses grow. With over 150 companies already using Fuell, the company has helped its users save an average of 50 minutes of administration time per employee and increase team motivation in turn. If you want to save time and money while streamlining your business expenses, Fuell may be the solution you've been looking for.
---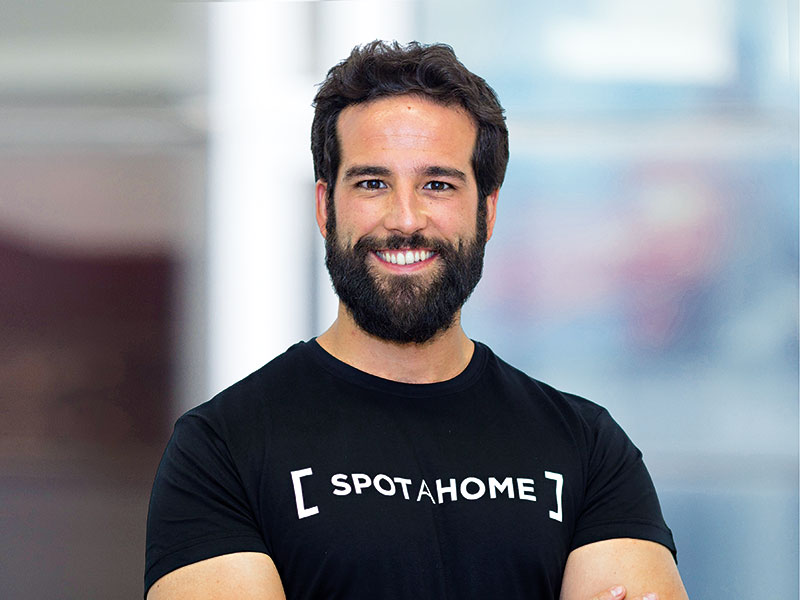 Alejandro Artacho is the CEO and co-founder of Spotahome, one of Europe's fastest-growing startups that is reinventing real estate worldwide. Established in 2014, Spotahome has transformed the process for home rentals of 30 days or more by taking it entirely online. This is made possible through a verification process conducted by the company's "Homecheckers," who visit the property and produce all the audio-visual materials to recreate the experience of being there in person. The materials include HD video tours, high-quality and 360-degree photos, floor plans, and detailed descriptions with information about the property and neighborhood.
Spotahome has raised over $72 million USD in funding, backed by top VCs from Silicon Valley and the UK, including the supporters of Trivago, acquired by Expedia in 2013, and the individuals behind Momondo Group, Last.fm, Seedcamp, and Last Second Tickets. The company has experienced significant growth and needs innovative, experienced, and dedicated individuals to fuel its next expansion phase.
---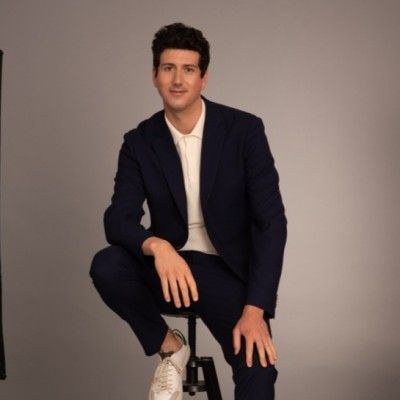 Alvaro Torres is the Head of Product & Pattern at Usizy, the leading size recommendation and prediction solution for eCommerce businesses. Usizy uses state-of-the-art machine learning, big data, and isomorphic algorithms to provide comprehensive analytics to retailers, helping them to maximize success in stock, logistics, and pricing. Their platform is designed with and for retailers and offers five distinct features that can be easily integrated with only two lines of code.
Their solutions include the uSizy Size Adviser, which offers size recommendations for everything from apparel and footwear through the bikes. This helps to increase conversion rates and reduce returns. uSizy Smart Stock helps retailers manage stock supply more effectively and avoid stock breaks by offering insights into stock demand and conversion rates by size for each product listing. With this technology, retailers can improve customer satisfaction, reduce costs, and increase revenue.
---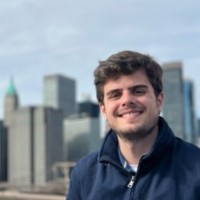 Ramiro Blázquez González is the Co-founder of Wannalisn, a language-learning app that aims to teach users how to understand and speak English like a native through popular movies, TV series, and song clips. Wannalisn provides an innovative approach to language learning by creating a fun and interactive experience that empowers users to improve their personal and professional lives with new language skills. The app is designed to teach the most common phrases, expressions, and phrasal verbs in English, helping users understand the fast and informal speech of native speakers.
Wannalisn is committed to delivering high-quality education to its users by combining technology with design. The app is 100% audiovisual, and the team aims to "Edutain" users by providing a unique, engaging, effective learning experience. As a co-founder, Ramiro Blázquez González is passionate about transforming how people learn a new language and believes that Wannalisn can help users achieve their language goals in a fun and innovative way.
---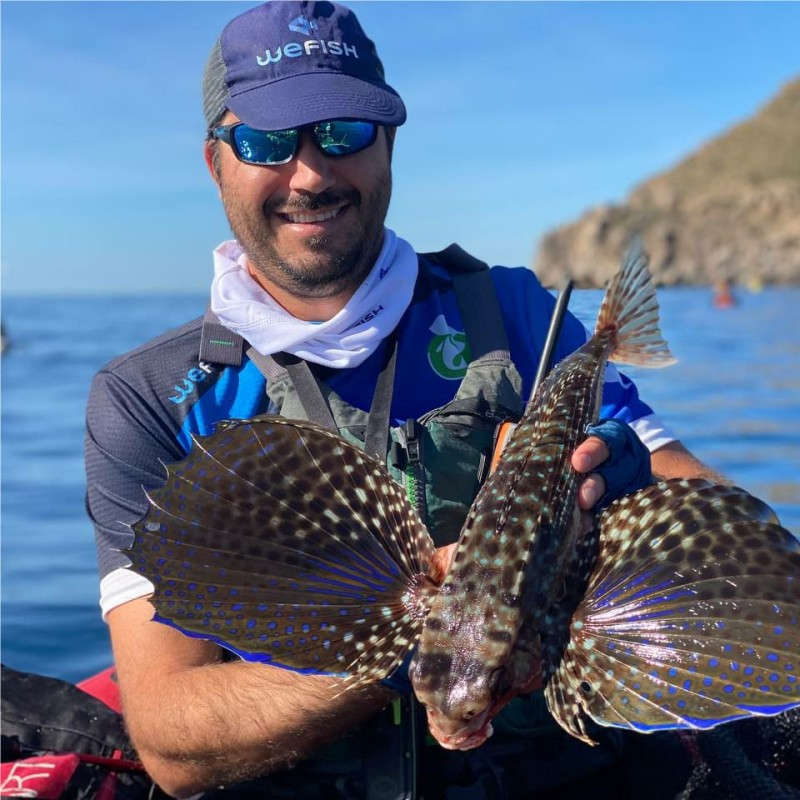 Alberto Manuel Lopez Martinez is the CEO of WeFish, a 360-degree sportfishing platform that provides a one-stop shop for fishing enthusiasts. With WeFish, users can create their own fishing diary and catalog their catches, forecast fishing trips with weather charts, find the best fishing materials, learn about the best fishing spots, buy and sell at the marketplace, enjoy the best fishing videos, and much more. The location of catches is kept private, and users can rate each other's catches, level up, complete challenges, and win prizes. WeFish is available for free download on iOS and Android and is suitable for all levels of fishermen.
What sets WeFish apart is that it goes beyond just catching fish. The platform offers an experience that exceeds the catch itself, catering to the needs of fishing enthusiasts by providing them with all the information they need in one place. With WeFish, users can organize their catches by fishing modality or technique, making it easy to find photos of catches with associated information like materials, weather conditions, date and time, and location. Whether you're a seasoned angler or just starting, WeFish provides a comprehensive fishing platform for anyone looking to enhance their fishing experience.
---
Blanca Fernandez Espejo, CPO at WOOM, is committed to improving women's reproductive health through innovative technology. WOOM offers customized period and fertility calendars, along with other tools that are supported by medical professionals, to help women better understand their bodies. The company prioritizes emotional wellbeing, combining machine learning techniques with personal and professional experience to create apps that are specifically designed for women.
WOOM aims to support women's reproductive health throughout all stages of their lives. The company recognizes that technology and innovation are essential for advancing women's health and wellbeing. Blanca, and the team at WOOM are dedicated to empowering women through technology and ensuring that they have the resources they need to take control of their health.
---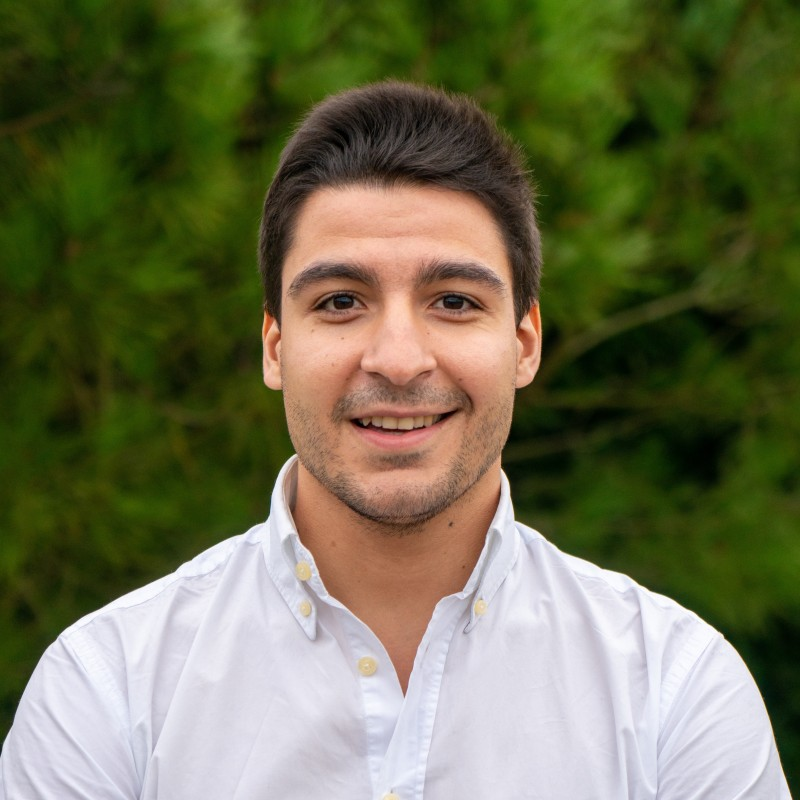 Álvaro Carpinteiro is the Software Product Manager at Plexigrid, a Swedish and Spanish deep tech scale-up focused on revolutionizing electricity grids by providing operators with the tools that enable energy transition in an efficient and flexible way. The company develops software that enhances, optimizes, and saves time for engineers involved in the operations, planning, and monitoring of distribution grids. Their technology includes functionalities such as low and medium voltage monitoring, outage detection, storage, residential PV and EV chargers, connection requests scenarios, load flows and configurations optimization, Monte Carlo simulations, real-time interaction, and reporting tools.
The technology developed by Plexigrid aims to enable a more intelligent and efficient operation of electricity distribution grids and save hundreds of billions in grid CAPEX/OPEX savings for operators and their customers. With a background from the University of Gijon, combined with leading experience in the renewable energy industry, Plexigrid is making significant contributions towards enhancing the renewable energy industry by providing cutting-edge software that makes electricity distribution grids more flexible, efficient, and sustainable.
---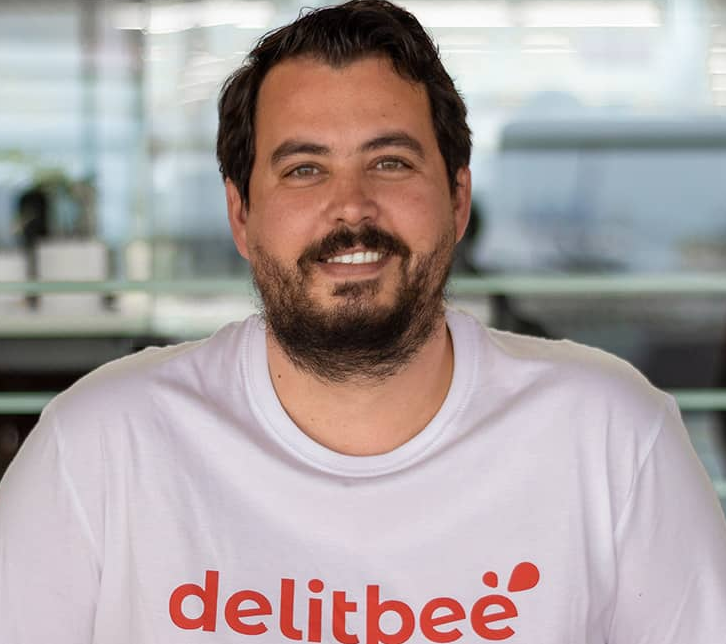 Pau Vivas is the CEO and Co-Founder of Delitbee, the first Spanish company to focus on making restaurant delivery profitable. By offering access to the best technology, logistics providers, and sales tools, Delitbee provides restaurants with a marketplace that allows them to sell more through their own direct channels. The company analyzes the needs of restaurants and recommends suppliers, negotiating the best pricing and implementing their technology, giving restaurants only what they need with a substantial price reduction. By centralizing and managing all delivery and takeaway orders from a single tool, restaurants can grow their business with marketing and loyalty campaigns and access all services unified on a single invoice and provider.
Delitbee provides a delivery solution for restaurants that want to streamline their operations and increase profitability, without having to deal with numerous suppliers or pay commissions. With Delitbee, restaurants can have a personalized online food delivery store that is free from commissions, allowing them to control their own sales channels. By using Delitbee's platform, restaurants can manage and centralize all their delivery and takeaway orders, and grow their business with marketing campaigns and customer loyalty programs. All services are unified on a single invoice, making it easier for restaurants to manage their finances and focus on their core business.
---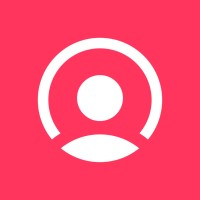 Jordi Romero, Bernat Farrero, and Pau Ramon Revilla, the founders of Factorial, have made a significant impact on the HR industry. In 2021, the company raised €110M in their Series C funding round. Factorial provides an intuitive HR solution for SMEs around the world. Their platform automates and centralizes administrative tasks, provides insights, and helps organizations run more smoothly.
Founded in Barcelona in 2016, Factorial now serves over 3,000 growing businesses in over 65 countries. The company started with time tracking and time off management software but quickly realized that HR professionals were using too many single-function tools. Factorial updated its mission to provide a one-stop-shop for all people processes. The platform now offers solutions for HR analytics, document management, performance appraisals, goal-tracking, and company culture– all in one effective, easy-to-manage platform. Factorial is changing how businesses manage their people, and the company's rapid growth is a testament to its success.
---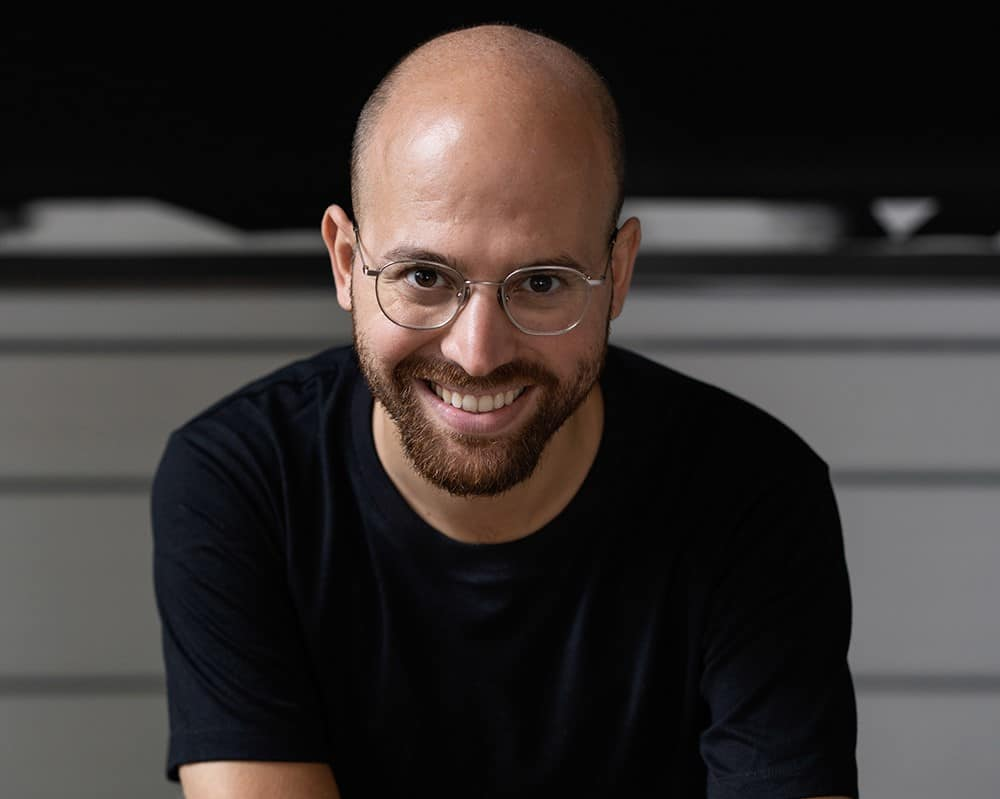 Marc Coloma founded Heura Foods, a plant-based food company based in Barcelona. Their products are sustainable and healthy and have a Mediterranean touch to them. Heura Foods aims to revolutionize the food system with plant-based meat and fish products.
Since its founding in 2017, Heura Foods has expanded to more than 10 countries. The company mission is to build a net-positive food system and accelerate the protein transition by empowering people to be part of the change. In its latest fundraising round, the company raised €18M in Series B funding to further its mission and expand its reach.
---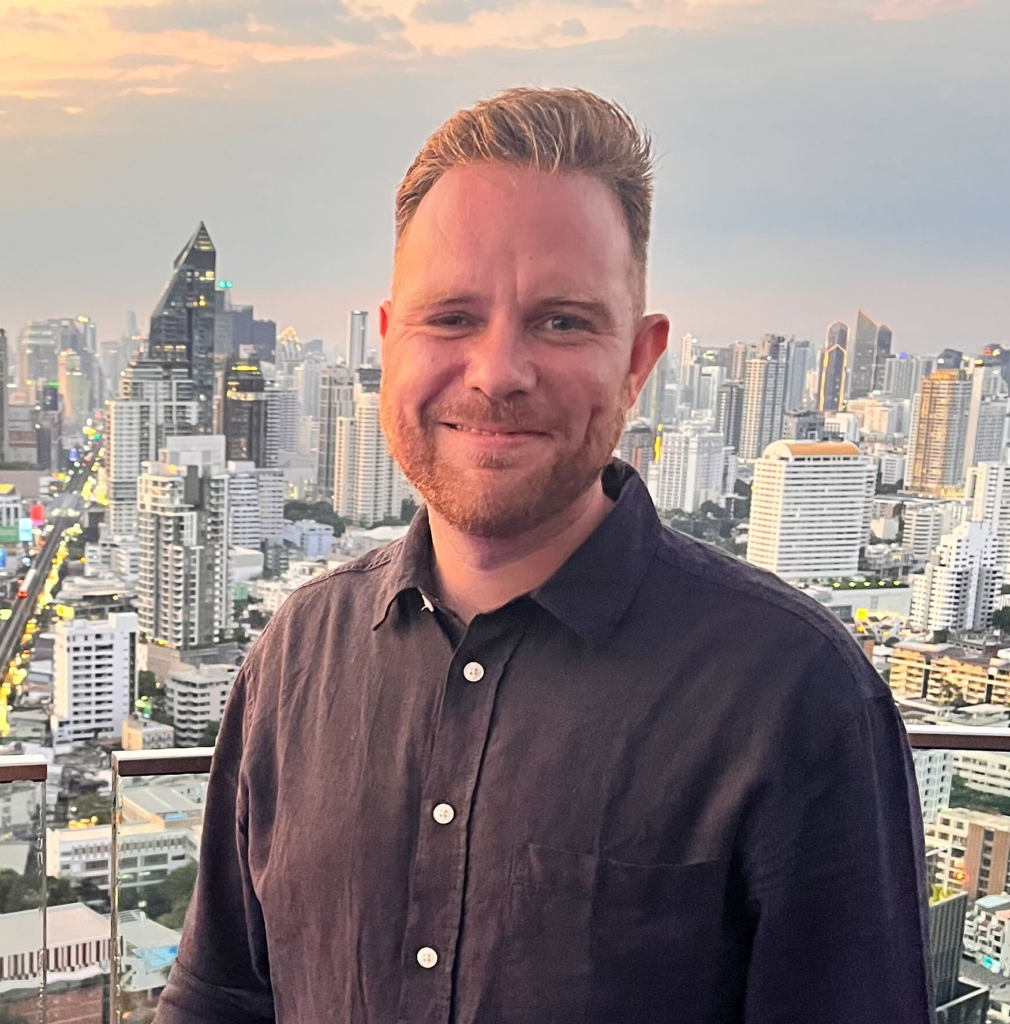 Craig Corbett is a Partner at Publicize, a leading global communications and PR firm that specializes in helping high-impact organizations and global visionaries achieve their goals. In his role as Partner, Craig collaborates closely with clients to assist them in highlighting and amplifying their unique stories and to elevating their profiles through the power of thought leadership.
As an expert in media relations and communications, Craig regularly shares his insights and expertise with others. He is a contributor to Entrepreneur Magazine on the subject of media relations and communications, and has also written for other publications such as TheNextWeb and Adweek. With his extensive experience and deep understanding of the communications industry, Craig is a trusted advisor to his clients, helping them to achieve their objectives and reach their full potential.
---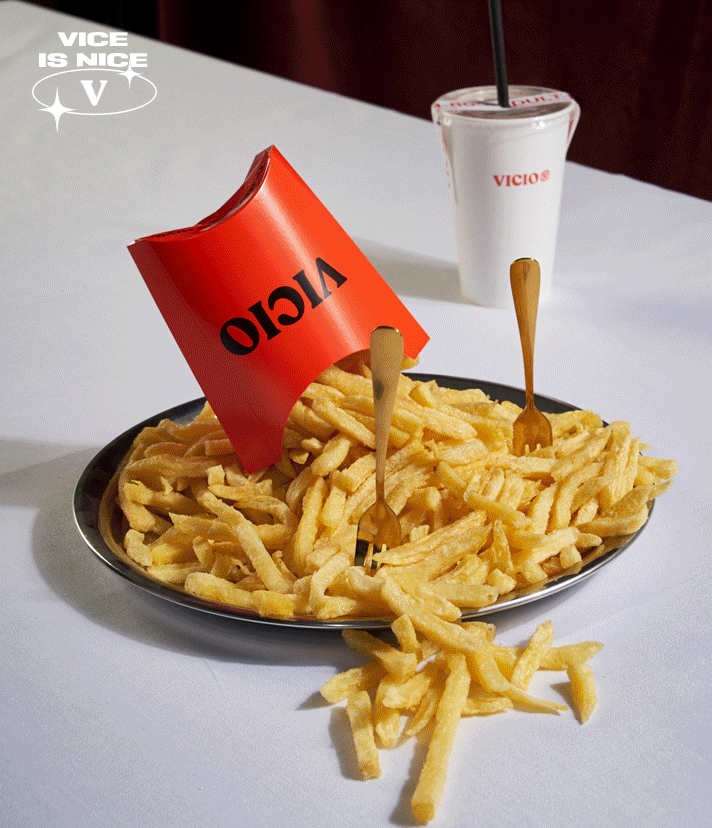 VICIO, a Barcelona-based food delivery brand specializing in online burger sales, have recently raised €17 million in investment. The startup, founded by Aleix Puig and Oriol de Pablo, has seen annual growth of over 100% and has gained recognition from investors such as Leo Messi, Antoine Griezmann, and Javier Rubió's investment vehicles. The funding will help VICIO further establish itself in the sector and become a leading player in the market.
VICIO has become known for offering quality burgers cooked to specific orders and for its community-based marketing strategies. Its success is evident in its expansion to Madrid, which saw a 40% increase in home orders in Madrid and Barcelona through a campaign with Jessica Goicoechea. The funding secured by the company not only validates its approach and business model but also allows VICIO to grow and position itself as a strong player in the food delivery space.
---
Alberto Espinós, Founder and CEO of Tropicfeel, is on a mission to change how we understand travel by promoting responsible and sustainable tourism. With the rise of global tourism, the impact on the environment and local communities has become more apparent than ever before. Tropicfeel's innovative approach to travel aims to tackle these issues head-on by promoting conscious travel and encouraging travelers to leave a positive footprint wherever they go. The company raised €5M in its last Series A round, showing a growing demand for sustainable tourism.
Tropicfeel's goal is to bring the excitement of travel to everyday life, with the belief that travel is for everyone, everywhere, every day. They strive to inspire authentic and conscious travel experiences that connect people with nature, culture, and unique experiences while encouraging them to be responsible and respectful travelers. Tropicfeel is a brand that embraces innovation and collaboration to challenge the status quo and bring about positive change. With Espinós leading the way, Tropicfeel is paving the path toward a more sustainable future for the travel industry.
---
Kelly Cuesta, Principal Employer Branding, Culture, and Engagement Manager at CloudBlue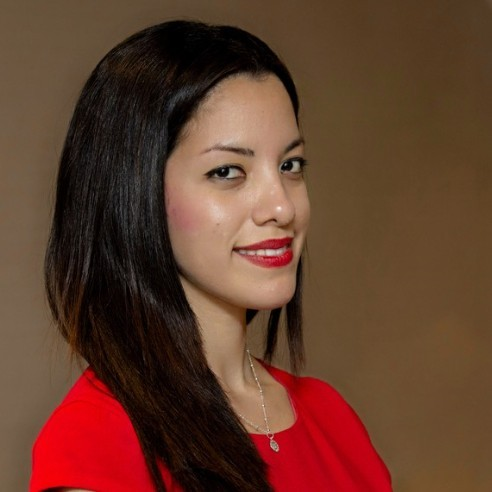 Kelly Cuesta is a Principal, Employer Branding, Culture, and Engagement Manager at CloudBlue. With over 9 years of experience in MarCom for hyper-growth tech companies, she is a marketing strategist and advisor who is responsible for developing the internal communications and high-impact creative employee strategies for a high-growth SaaS company with 350 employees across the globe.
Kelly is also a Member of the Committee for UN Women UK and is a Guest Lecturer at Escuela Universitaria Real Madrid Universidad Europea.
---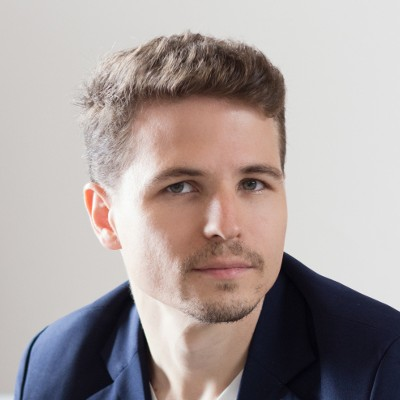 Fernando Pascua, Founder of TOTEEMI, is part of a gamification startup that has successfully raised €2.5M in its seed round and gained 50,000 users within its first year of operation. The platform gamifies amateur cycling and athletics, allowing users to compete in a number of sporting activities. The startup plans to open a Series A round to finance its next steps, which include adding new functionalities and game modes, introducing new sports, and launching the application internationally.
Antonio Duarte, co-founder & chairman of TOTEEMI, is confident about the startup's future, stating that the amateur sports sector, particularly the fitness apps sector, is estimated to be valued at over $30 billion USD, with more than 500 million users expected by 2026. The team is creating a new era of e-real-sports, designing growth opportunities in every sports vertical. TOTEEMI's innovative approach to gamifying fitness can potentially disrupt the industry and attract a large user base as it continues to expand globally.
---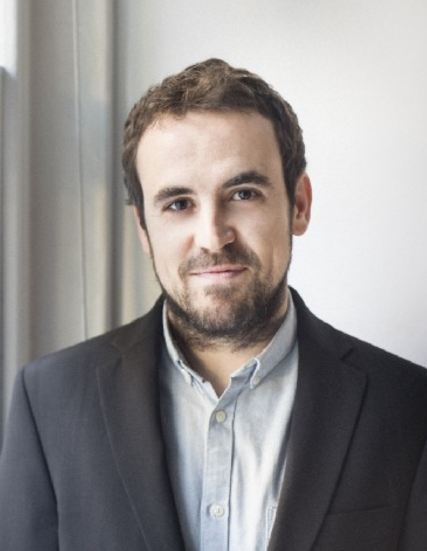 Jaime Novoa is a venture capitalist and tech journalist with a wealth of experience in the industry. Since 2010 he has worked on a variety of projects related to data analysis, starting at WeAreSocial before moving on to various roles at WeblogsSL and Tech.eu.
Jamie is a venture capitalist at K Fund, an investment fund dedicated to supporting innovative startups. With his deep understanding of the technology and startup landscape, Jaime is a valuable asset to the companies and organizations he works with, helping them to stay ahead of the curve and achieve their goals.
In addition to his work in VC, Jaime is the founder of Novobrief.
---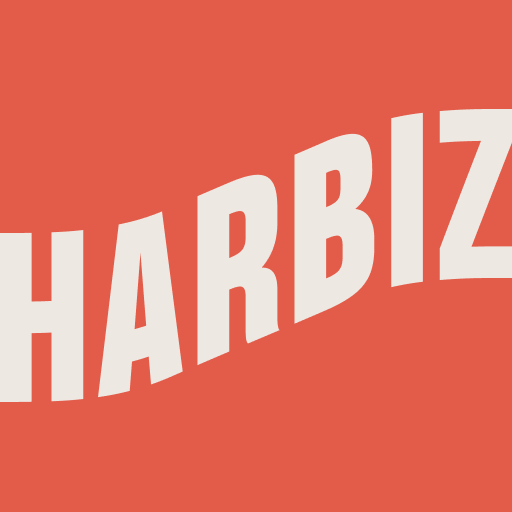 Javi Ortega Bueno and Mario Morante Díaz are the Co-Founders of Harbiz, the number one app for wellness professionals. The platform offers a comprehensive solution for managing clients and services for wellness professionals and currently has over 4,000 professionals as users. With a background in R&D, product development, and business analytics, the duo raised €2.3M for Harbiz, helping professionals digitize their sports coaching business and make it scalable.
The platform offers a unified solution for all the functionalities professionals use, such as WhatsApp, email, Word, Excel, bank transfers, Skype, paper, and pen. Integrating these features minimizes the time spent on management tasks while also providing traceability and analytics of all data collected from each client. This professionalizes the services and the way of working, increasing engagement and income for wellness professionals. With their app's success, Javi and Mario are revolutionizing the wellness industry by empowering professionals with the tools they need to manage and grow their businesses.
---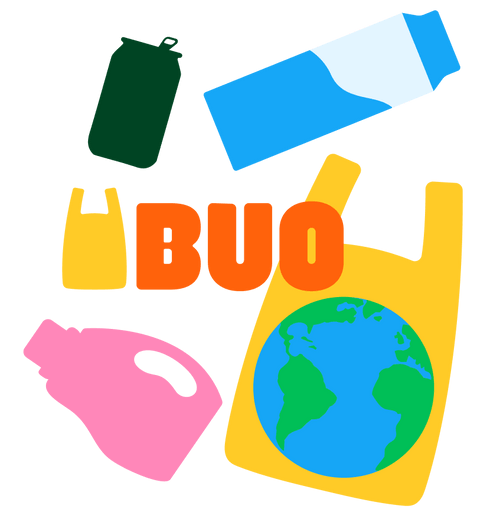 Carlos Costa and Borja Solé Fauria, co-founders of Buo, have raised €1.9M in pre-seed funding to help reduce food waste by connecting producers with excess production to consumers who want to buy quality products at a more affordable price. Buo is an online marketplace that enables consumers to save up to 30% on their purchases by rescuing outstanding products that would otherwise be wasted.
Their platform allows producers to upload the products they have in surplus, while consumers can browse and purchase these products at a lower price than they would typically pay in a grocery store. Buo offers a wide range of products, including fresh produce, dairy, meat, and packaged goods. The company's mission is to reduce food waste, help producers generate additional revenue, and provide consumers with access to quality food at a more affordable price.
---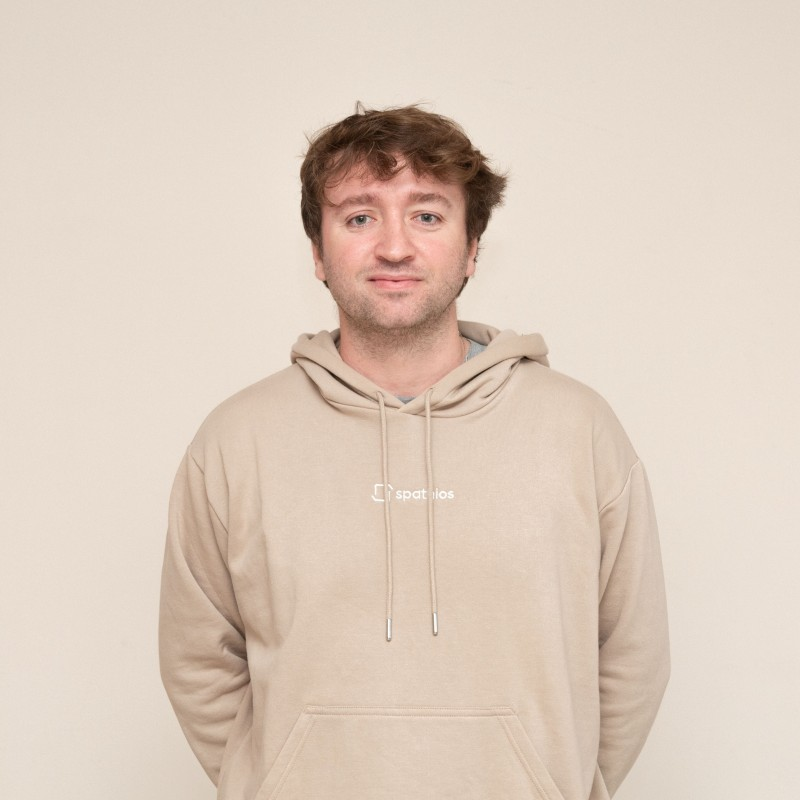 Pol Hevia is the co-founder and CEO of Spathios, a company that aims to revolutionize and digitalize the event planning sector. The company has raised €1.7M in its pre-seed stage and has become a market leader with a growing team, spaces, and community. Spathios has expanded to the UK, setting up operations in London. It has quickly grown to understand the demand and market of the new country. Today, Spathios works to offer the best booking, management, and supervision service for all of your company's activities in one tool.
Spathios is changing the way event planning is done by providing a digital platform that streamlines the process for businesses. With the help of Spathios, companies can manage their events more efficiently and with less hassle. Pol Hevia and his team are committed to providing top-quality service to their customers and have quickly become a market leader in the event planning industry.
---

Maurice Karam and Wassim Berro founded Burger Index in 2022. The startup aims to bring innovation and insights to the food and beverage industry. They offer SaaS and API solutions that track billions of products globally, providing real-time and historical data to refine, connect, and automate key data points. This data helps their customers make informed decisions on location, product, pricing, and promotional strategies, driving their businesses forward.
Burger Index has quickly gained attention from both customers and the global press for its ability to provide insights and solutions that impact the global F&B industry. With their historical market data, teams can access the insights they need faster and faster. Burger Index continues to refine and enhance its offerings to ensure its customers have the right information at the right time to make informed decisions and drive profitability.
---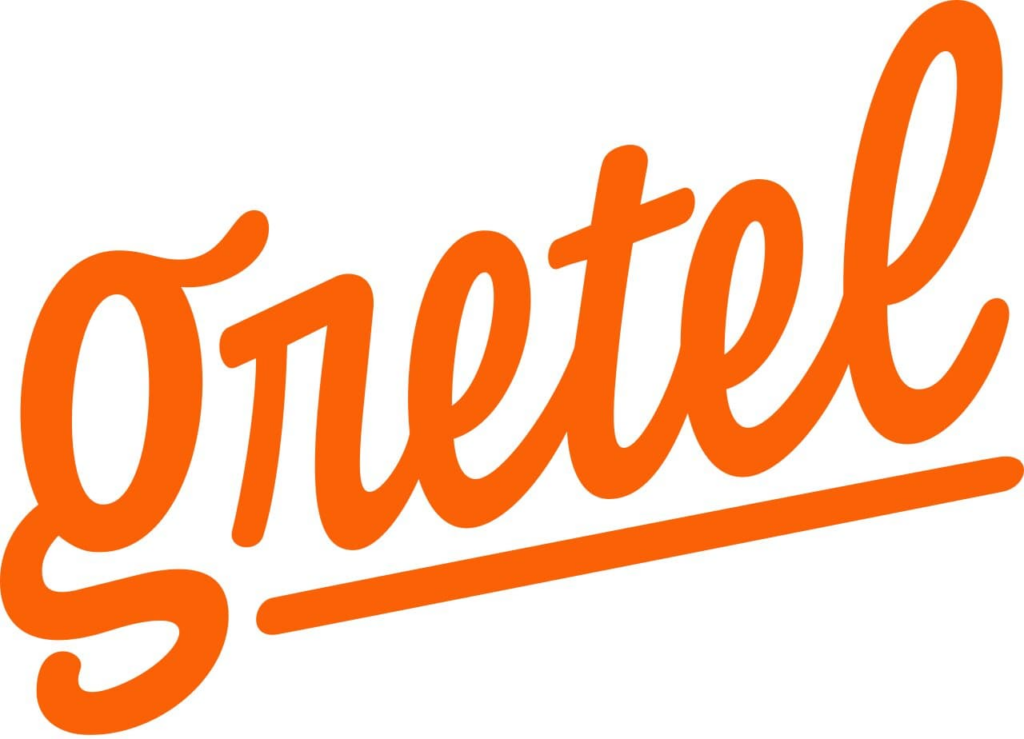 Martí Gou and Alex Hughes founded Gretel to empower marketers and revolutionize how people work. In 2023, they recognized the frustration of manually searching for data across the growing number of apps used in organizations. Gretel was launched to solve this problem and connect marketers with the right information whenever needed.
With €630K raised, Gretel aims to make employees insight-driven, enabling them to work smarter and easier. They believe that providing the right information to employees can empower them to make better decisions and not miss any opportunities. Gretel's SaaS platform provides real-time and accurate data by automating data collection and analysis, improving business outcomes.
---

Sergi Borja Gutiérrez and Bernat Relats are the founders of honei, the leading platform in Spain for ordering and paying from the table at restaurants. With a simple scan of a QR code, customers can place their order and pay within seconds, eliminating the need for downloads or waiting for service. For restaurants, honei offers a range of benefits, including improved customer experience, increased average ticket size by up to 21%, a 55% reduction in server workload, and improved table turnover rate by up to 18%. honei is fully integrated with restaurant point-of-sale systems, making it easy to implement without disrupting daily operations. With over 250 restaurant partners and 14 integrations with the best point-of-sale systems, honei is revolutionizing the food-tech industry in Spain.
Honei has already made waves in the industry, winning first place at the 28th Seedrocket Entrepreneurship Contest and being nominated for Best Startup at SIL Barcelona in 2022. With a 65% adoption rate, honey is successfully bringing innovation and technology to restaurants in Spain. The platform offers data insights for restaurant owners to enhance their marketing and sales strategies and has also been found to increase Google reviews and improve tip amounts. By streamlining the ordering and payment process, honei is transforming the dining experience and making it easier for restaurants to provide quality service to their customers.
---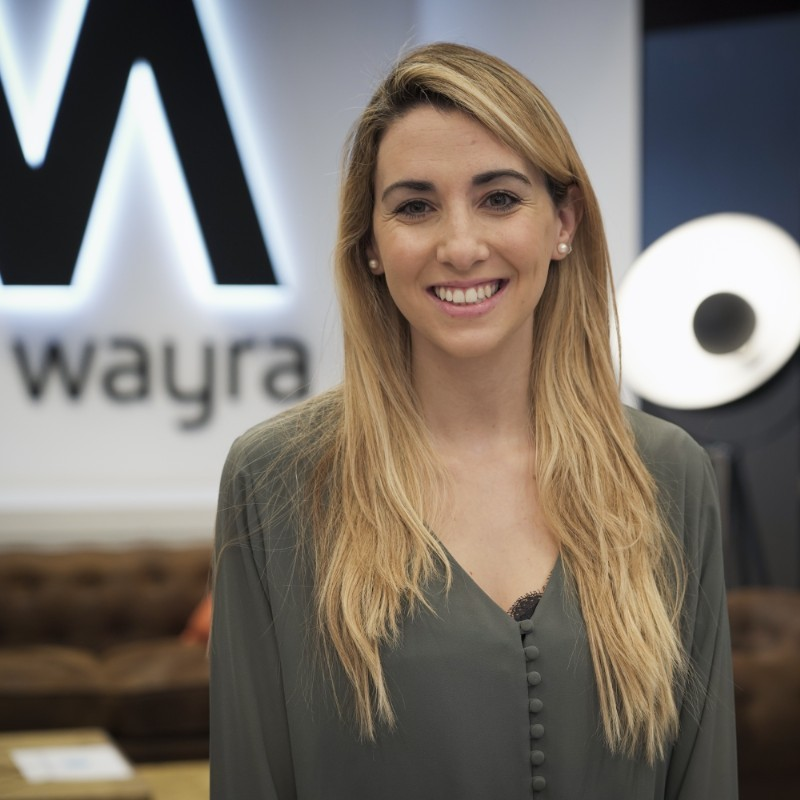 Luisa Rubio Arribas is a corporate venture capitalist at Telefonica Ventures. She is an expert in venture capital, open innovation, entrepreneurship, and corporate strategy. With experience working in Spain and the USA, she has spent most of her career leading open innovation initiatives and driving investment and business development opportunities around the world.
Previously, Luisa served as Head of Wayra X, an innovation hub that invests in digital startups. She is currently a Principal at Telefonica Ventures, where she continues to shape the future of innovation.
---
Marta Maneja and Hernán Hernández Olaya, the founders of Gloop, are two young entrepreneurs who are passionate about contributing to society and the planet. Their concern for our planet's environment and future led them to create Gloop, an innovative, practical, and sustainable alternative to single-use plastic. Gloop offers edible utensils to the HORECA sector, aiming to accompany them in their transition towards sustainability. Their innovation and values make them an indispensable company in the current business world.
What sets Gloop apart is not only its product but also its mission. They want to inform, raise awareness, and fight against plastic waste. They believe in changing the habits of companies that make decisions without considering the planet. They also believe in showing that sustainability can be fun. Since their inception, the Gloop family has grown into a young, committed, honest, and tenacious team. They are convinced of the power of innovation and sustainability to change current habits. Gloop is changing how we consume and contribute to a better future by offering a new perspective on sustainability.
---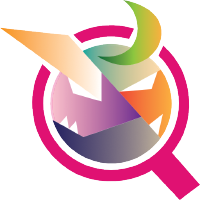 Pol Santamaria and Paola Pardo are the co-founders of Qbeast Analytics. This company aims to accelerate the transition to a Big Data-driven economy and society. Qbeast is a spin-off of the Barcelona Supercomputing Center and has raised €2.3M n its seed stage. The company's mission is to make humans understand information, not to make machines faster in crunching bits. Qbeast optimizes the organization of data to simplify the work of engineers and make it faster and cheaper to get insights, build data products, and train machine learning models at scale. The company has developed the most advanced open format for data lakes to power its solution.
Qbeast Analytics takes inspiration from the Cubist artists who understood the world's complexity and knew that drawing it realistically was a limit to expression. In the same way, Qbeast wants to revolutionize the focus on Big Data analytics and help humans understand information. The company believes that data analytics should aim to communicate emotions and insights, not just to crunch bits faster. With Qbeast's solution, engineers can organize data more efficiently, making it easier to derive insights, build data products, and train machine learning models.
---

Christian Rochas Faillace is the COO and Co-Founder at Vitaance, a startup that has raised €2.1M in its seed stage. Vitaance is an app that incentivizes employees to take care of their physical and mental health, promotes team-building, and provides life and accident insurance for its users. The app is designed to not only protect employees financially in case of death or disability but also to prevent such incidents by promoting their wellbeing.
Vitaance's unique selling proposition lies in its ability to enhance employees' lives while improving the company's performance. By promoting a healthy work-life balance and encouraging team-building, Vitaance helps improve employee engagement, enhancing the company's productivity. Additionally, Vitaance's insurance coverage provides peace of mind to employees and employers, making it an attractive solution for businesses looking to enhance their employee benefits package.
---
Scott Mackin, Founder at Barcinno & Bourbon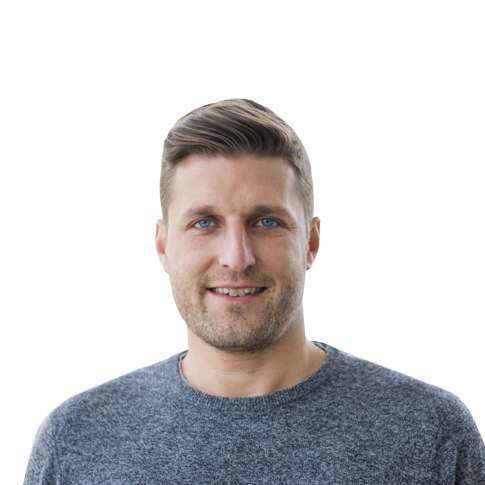 Scott Mackin is an accomplished entrepreneur and digital marketing expert with a passion for startup strategy and growth in the US and Europe. He received his Bachelor's degree in Communication from the University of Colorado at Boulder and MBA from the University of San Diego, with coursework and in-company training completed in Barcelona, Berlin, and Istanbul.
In 2013, Scott founded Barcinno Media, which has become a leading international resource for Barcelona's tech, startups, and innovation community. He also launched Bourbon Creative, a digital agency that provides marketing and communication strategy to both Fortune 500 multinationals and innovative, high-growth startups. In addition to his entrepreneurial endeavors, Scott is a respected professor of Digital Marketing and Entrepreneurship for the Master's and MBA programs at EADA Business School, Toulouse Business School, and Harbour.Space. With his extensive knowledge and experience in both the academic and business worlds, Scott is a sought-after expert and advisor in the fields of digital marketing and entrepreneurship.
---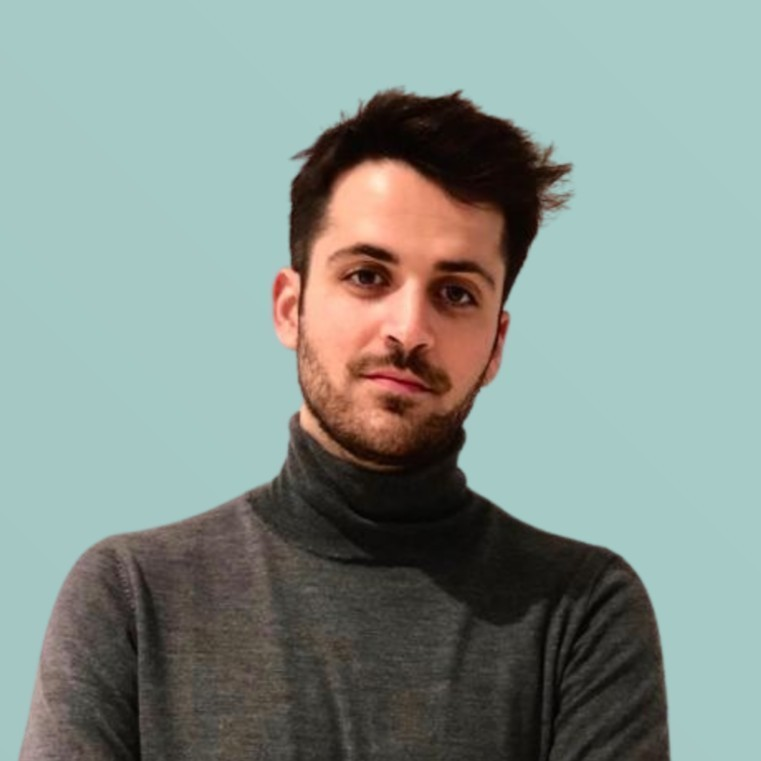 INNITIUS, is a Spanish Startup focused on Enhancing Diagnostics for Women's Health. Rubén Molina is the CEO and Co-Founder of Innitius, a Spanish startup focusing on enhancing women's health diagnostics. The company develops medical devices that combine a novel technology called Torsional Waves with AI to diagnose pathologies associated with changes in cervical tissue consistency. INNITIUS, incorporated in 2018, is currently in the clinical evaluation stage, intending to access the market by the end of 2022 with its first product, Fine Birth.
As a spinoff of the University of Granada and the Andalusian Health Service, Innitius provides actionable diagnostic applications for women's health. Rubén Molina and his team are dedicated to improving women's health using advanced technology to provide early and accurate diagnoses. With their innovative approach to women's health diagnostics, Innitius has the potential to make a significant impact on the healthcare industry and improve the lives of women worldwide.es (Hardware + Software) which combines novel technology (Torsional Waves) with Artificial Intelligence for the diagnosis of pathologies with an associated change in a woman's cervical tissue consistency.
---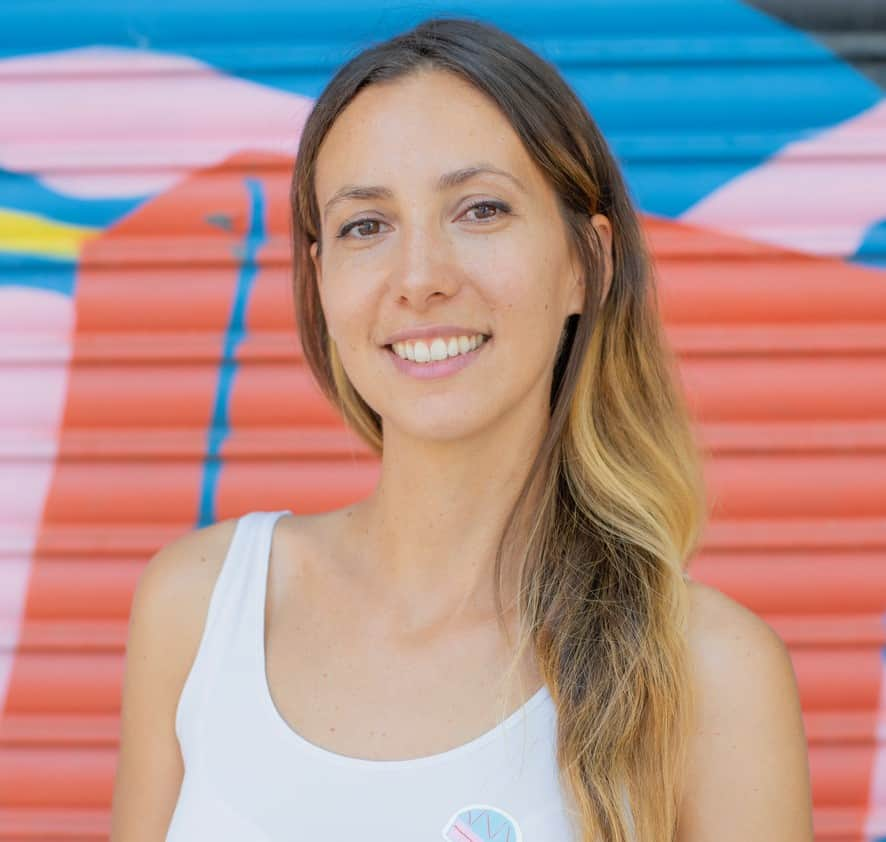 Ana Luz, co-founded Väcka, a plant-based cheese company from Barcelona. Originally from Buenos Aires, Ana Luz and her partner Maxime Boniface transitioned to a vegan diet in 2012 after learning about the negative impact of animal agriculture on the environment and animal welfare. They found it difficult to give up cheese and created their own plant-based alternative.
In 2015, they started Väcka as a small restaurant in the Gracia neighborhood of Barcelona, with the ambition of taking the experience of plant-based cheese to a new level. They eventually met the Apocapoc project and were able to open their own production facility there. The company has grown steadily since then, raising €900K in funding. Ana Luz is passionate about helping people transition to a plant-based diet free from animal cruelty.
---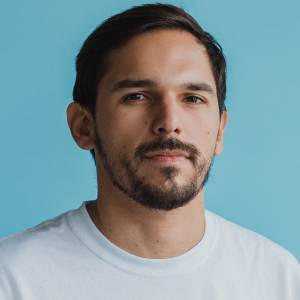 Alan Iván Ramos is the CEO and Founder of Libre Foods, a biotech company aiming to revolutionize the meat industry with fungi-based alternatives. The company has raised €900K in its seed stage and is committed to sustainability and animal welfare. As the first EU company producing whole-muscle-cut meat products made from fungi, Libre Foods is leading the way in creating a more just and ethical food system.
With their latest product, Libre Bacon, made from mushrooms, the company provides a delicious and healthy alternative to traditional bacon. By utilizing a diverse range of plant-based ingredients, Libre Foods can minimize its environmental impact while still pushing the boundaries of food technology. Through their innovative approach to meat alternatives, Libre Foods is creating both satisfying and environmentally friendly products, helping to pave the way for a new food system.
---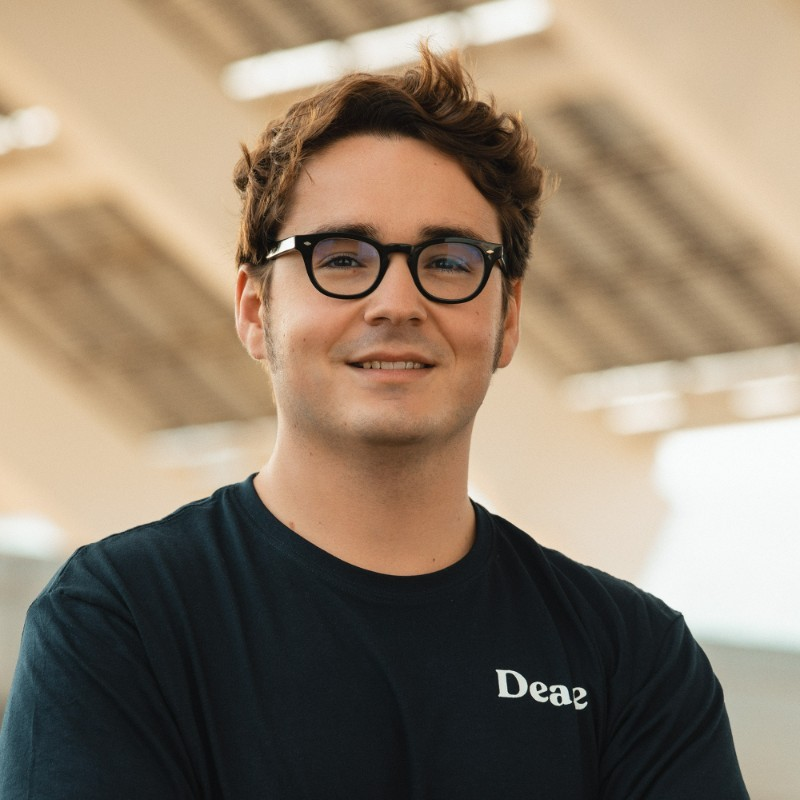 Gerard Garcia Esteve is the founder of Deale, a platform that helps SMEs connect with investors and navigate the M&A process. With 90% of SMEs unfamiliar with the benefits of an M&A strategy, Deale provides a much-needed solution for entrepreneurs looking to sell their companies or pass them on to the next generation. Additionally, investors can quickly and easily find potential investment opportunities through the platform, saving time and resources.
Deale also benefits advisors, who often struggle to find new clients outside their local networks. The platform allows advisors to showcase their expertise to companies worldwide in just a few clicks. With €1.3M raised in their seed stage, Deale is well-positioned to continue disrupting the M&A market and revolutionizing how SMEs and investors connect.
---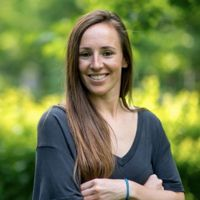 Maria Luke, CEO, and Co-Founder at UELZ, created a platform that allows any company to easily manage and automate their payment collection process without the need for technical knowledge. The platform aims to eliminate bureaucracy, bank fees, and receipts, making payment collection a seamless and hassle-free experience. UELZ strives to bridge the gap between companies and their customers by enabling them to process any type of payment, whether fiat or crypto and use any payment gateway to operate efficiently worldwide.
UELZ is committed to providing secure payment processing and is certified in PCI DSS and GDPR, ensuring that businesses can offer their users maximum payment security. With UELZ, businesses have full control over their payments, only paying for successful transactions, and can access payment and customer information from any location.
---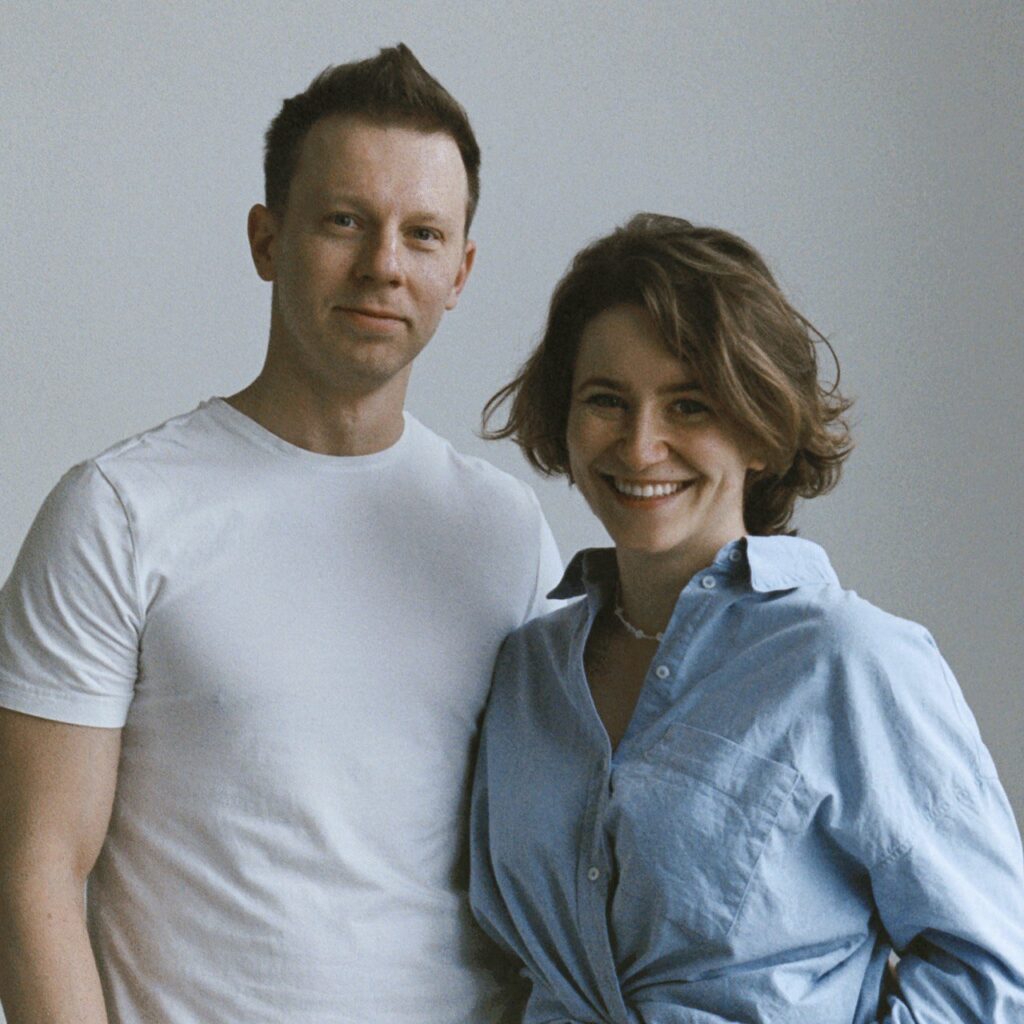 Kate Bovk and Ilia Bovkunov are the co-founders of Kaleido, a company that helps product teams collect and organize ideas, insights, and feedback in order to make informed product decisions. Based in Barcelona, Kaleido provides a unified workspace for teams to collect both quantitative and qualitative user data. The company then uses AI pattern recognition and atomic research approaches to simplify the data, distill what's important, and identify the most critical projects to work on. Finally, Kaleido helps set transparent tasks, so team members can understand the idea behind each product task.
Kaleido's four-step process helps teams meet their needs by transforming user pain points into product decisions that matter. With automatic reports, product teams can easily identify the most important projects to work on. And by setting transparent tasks, Kaleido ensures that everyone on the team understands the reasoning behind each product decision.
This article includes clients of an Espacio portfolio company