Microsoft Dynamics 365 is using Spanish startup tech for an e-signature service that came about through a partnership between Validated ID and Infoavan.
Through its partner Infoavan, Validated ID has developed an official connector for Microsoft Dynamics 365 with its ViDSigner e-signature multi-channel service.
This connector enables sending documents to be signed via the ViDSigner platform from Dynamics 365 CE.
ViDSigner is a comprehensive electronic signature service operated by Validated ID as a trusted service provider that adapts to each use case depending on the type of signer, with the ability to send PDF documents for biometric and remote signatures.
The final result is a PDF signed according to the PAdES (PDF Advanced Electronic Signatures) standard of long-term signature (LT), downloaded in Dynamics itself, which guarantees its validation over time.
This new solution extends the standard features of Dynamics 365, which is an intelligent cloud application that combines Microsoft's Dynamics CRM and ERP products, and it adds integration with Office 365.
"The synergy that we have identified in Dynamics 365 solutions with biometric digital signature solutions is what has motivated us to assemble a standard connector," said Demian Raschkovan, Technical Director of Infoavan and Microsoft MVP (Most Valuable Professional), in a statement.
"We have chosen the ViDSigner platform as a trusted third party for the digital signature as they are leaders in the sector, with great references in different markets," he added.
ViDSigner is an integral service in which none of the parties involved in the firm can make changes to the document to be signed or the data generated in the process itself.
It offers a unique signature experience in which the sender and receiver can decide on the signature method that best suits their needs and even combine them.
From the point of view of integration, the ViDSigner service is easily integrated into client applications within a few hours thanks to the Rest API.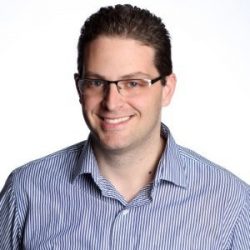 "Beyond technology, ViDSigner is defined as a legal service that operates under the figure of a Trusted Service Provider, to provide the maximum guarantees of legal security when signing and to convert the signature process into a simple and natural act, and now also in Microsoft Dynamics 365," said Daniel Translateur, International Vice President of Sales and Business Development at Validated ID.
ValidatedID offers a full set of options to enable signing GDPR consent that range from the handwritten biometric signature for face-to-face scenarios, to eID and remote solutions that will gather all evidences need to be safe, and avoid GDPR compliance sanctions.
Founded in 2012 and with more than 300 clients and 15 employees, Validated ID offers legal security services to people in daily operations that require identification and signatures on documents.
Infoavan is a Spanish technology consulting company, with offices in Madrid and Barcelona, which was born in 2004 with the challenge of becoming the reference provider in Microsoft Dynamics CRM implementations.
Infoavan is Microsoft Gold Certified Partner, specialized in Dynamics CRM implementation and value added solutions.
Microsoft competencies are designed to prepare companies to meet their customers' needs, and to help businesses attract new customers who are looking for Microsoft-certified solution providers.
A Microsoft Gold Certification requires businesses to demonstrate their best-in-class capability within a specific Microsoft solution area.