On the eve of Horasis Global Meeting 2023, over 400 individuals have travelled to Gaziantep for the international think-tank's flagship event. Of the organization's four annual Horasis meetings put on by Dr. Frank-Jürgen Richter, this year's global meeting takes on extra significance in the wake of the disastrous earthquakes suffered by the region only months earlier.
Each year Horasis brings together thousands of leaders from business, government, civil society, science, media and the arts to discuss geo-political, economic, environmental and other challenges.
Over a dozen inspiring leaders will join Horasis' Chairman Frank-Jürgen Richter as Co-Chairs to support discussions at the 2023 Global Meeting.
We're taking a look at the industry leaders and thought leaders brought to co-chair the conference on innovation, sustainability and reconstruction, and how to best rebuild through collaboration and co-working between nations and businesses in the face of natural disasters.
Bo Inge Andersson, Chief Executive Officer, Uzauto Motors
Previously holding the role of Vice President for European Purchasing for General Motors, Bo Andersson is the CEO of Uzauto Motors. Owned by the Uzbekistani government, the company has over 13,000 employees, and produces Chevrolet vehicles under a technical license agreement with GM.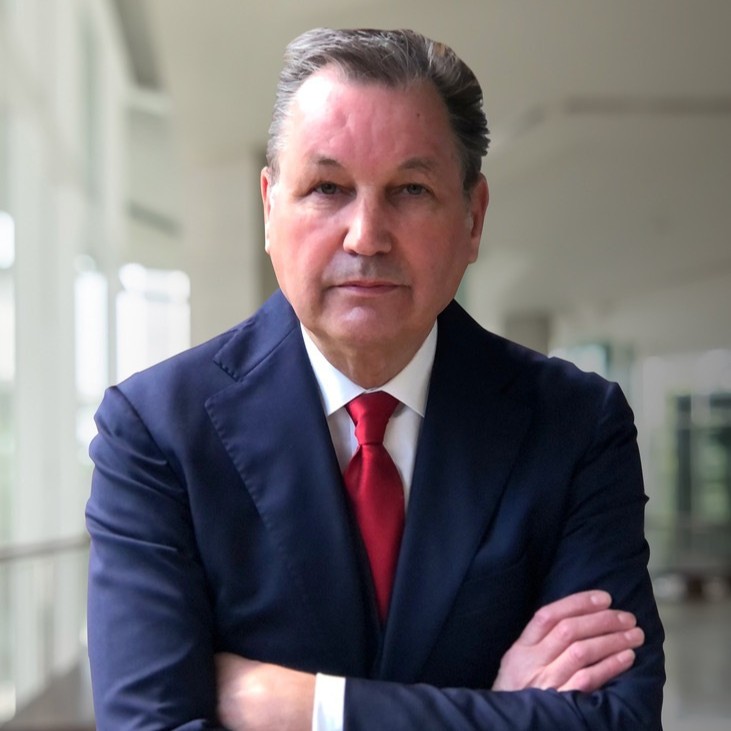 Eelco van der Enden, Chief Executive Officer, Global Reporting Initiative (GRI)
As the CEO of the Global Reporting Initiative (GRI) Eelco van der Enden has published more than 50 articles on tax governance and reporting, and is also Chairman of the Tax Policy Group of Accountancy Europe, as well as a member of the EU GTG Committee.
Jeffrey Goh, Group Chief Executive Officer, Gulf Air
Jeffrey Goh is the CEO of Gulf Air, having previously held the same position for Star Alliance for 16 years. He has been a key scholar in the field of public law and air transport regulation for many years, and has published widely in the European Union, the US and the Far East. He is also a former Senior Legal Counsel to the International Air Transport Association (IATA)
Gürcan Karakas, Chief Executive Officer, TOGG
Operating as CEO for one of Türkiye's largest manufacturers of electric cars, Gürcan Karakas is the face of one of the true first movers towards making green transportation commercially available to Turkish citizens.
Mehmet Rifat Hisarciklioglu, President, Union of Chambers and Commodity Exchanges of Türkiye
Mehmet Rifat Hisarciklioglu is the President of the largest non-profit business organization in Turkey – Union of Chambers and Commodity Exchanges of Turkey (TOBB). Covering 365 Chambers and Commodity Exchanges, TOBB represents the country's 1.3 million companies and acts as a professional organization with a network of members reaching to businesses from different sectors across Turkey.
Ahmad Wali Massoud, Founder and Chairman, Massoud Foundation
Not only the Founder and Chairman of the Massoud Foundation – an important NGO for fostering cultural awareness between western countries and Afghanistan – Ahmad Wali Massoud is also an Afghan politician and diplomat. He has also founded two newspapers – the Mandegar Daily newspaper, and the history magazine Yad–e-Yar (The Memory of Friends).
Ben Nelson, Chairman and Chief Executive Officer, Minerva Project
Ben Nelson is the Founder of Minerva, and a visionary with a passion to reinvent higher education. Prior to Minerva, Nelson spent more than 10 years at Snapfish, where he helped build the company from startup to the world's largest personal publishing service.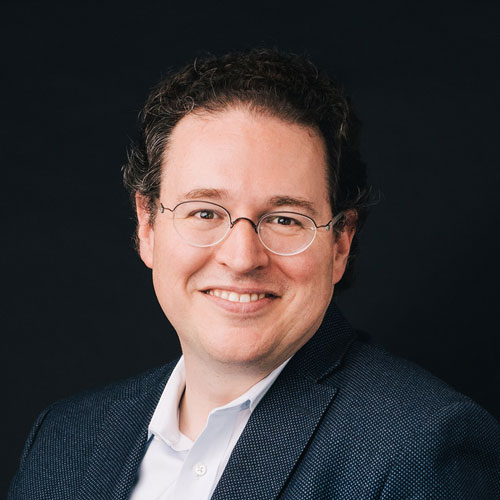 Catherine Carlton, former Mayor of Menlo Park and Chief Executive Officer, Sapiens Impact
Catherine Carlton is the Founder and CEO of Sapiens, an Impact Hub in Silicon Valley. She sits on various international nonprofit, for-profit, and governmental organizations. She earlier worked in local government for ten years, serving as mayor of Menlo Park in Silicon Valley.
Rajeev Peshawaria, Chief Executive Officer, Stewardship Asia Centre
As the CEO of Stewardship Asia Centre, Rajeev Peshawaria manages a non-profit that helps business and government leaders build environmental and socially sustainable best practices. He is also the Founding President of the Leadership Energy Consulting (LEC) Company, a consulting firm that looks to maximize performance by redefining leadership and governance in the digital economy.
Emily Slater, Executive Director, Bretton Woods Committee
Emily Slater was appointed Executive Director at the Bretton Woods Committee on July 1, 2020. Previously, she served as the organization's Deputy Director for six years. She currently serves on the Steering Committee for the IFI Working Group, a diverse group of non-profit organizations with varying missions that collectively believe in the value of the international financial institutions.
Demet Sabanci, Chairwoman, Shopsa
Also a member of the Women Economic Forum, Demet Sabanci is Chairwoman of Shopsa, a multi-purpose media organization which serves a wide range of functions that focuses on fashion trends and upcoming designers.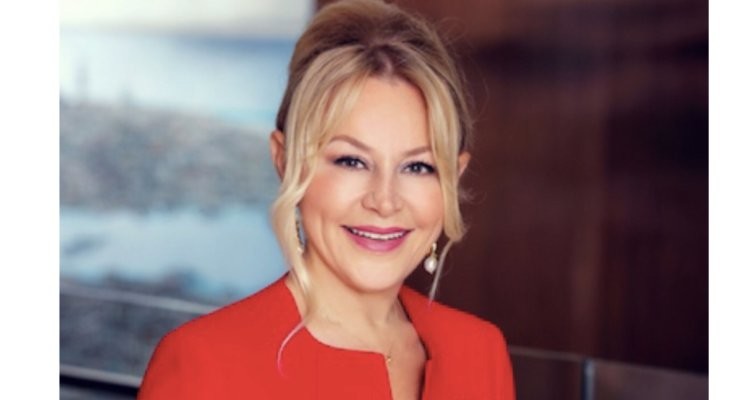 Murat Seitnepesov, Chairman, Integral Group
Murat Seitnepesov serves as Chairman of the board to the Integral Group, a sports structures and social areas company with 20 years of experience better quality social spaces for people to enjoy. They have projects in Turkey, the Middle East, Africa, Europe and Asia.
HRH Princess Dr. Nisreen El-Hashemite, Executive Director, Royal Academy of Science International Trust
Nisreen El-Hashemite is an Iraqi scientist and activist, active in the promotion of women in science and women's health and development. She is part of the Iraqi royal family — her grandfather, Faysal I, was the first king of modern Iraq — and is a direct descendant of Muhammad.
Mustafa Rifat Hisarciklioglu, President, Union of Chambers and Commodity Exchanges of Türkiye, Türkiye
Mustafa Rifat Hisarcıklıoğlu is a businessman and President of the Union of Chambers and Commodity Exchanges of Türkiye.