Spanish contact lens delivery startup Loopas is already expanding internationally in Europe just three months after its official launch.
Spanish startup Loopas, specialized in the delivery of daily contact lenses within 24 hours, has expanded abroad to the markets of Italy, France, and Portugal, three months after its launch.
The disembarkation of Loopas in these three European markets was carried out in the last two weeks, Neboola Co-Founder and Co-CEO Daniel Marcos, explained in an interview with EFEemprende.
Loopas works with a monthly subscription model in which customers can register through the company's website, where they will determine their graduation and adjust the frequency of delivery and the exact day on which they want to receive the contact lenses.
Neboola is the parent company of Loopas and is dedicated to observing emerging companies that succeed in the United States to extrapolate these business models to Spain following a market study.
In Spain, more than 91% of contact lenses are sold in physical establishments and in most cases the price exceeds the purchasing power of young people, since "it is a very intermediated market," according to Marcos.
Loopas had discovered an American "startup" that sent daily contact lenses at home and realized that in the Spanish market there are many people who are near-sighted, and that young people "increasingly want to wear more lenses," so Marcos decided to launch a similar company.
They decided to bet on a business model that offered "the convenience of receiving daily contact lenses every day," and on the other hand, that they were suitable for "all pockets."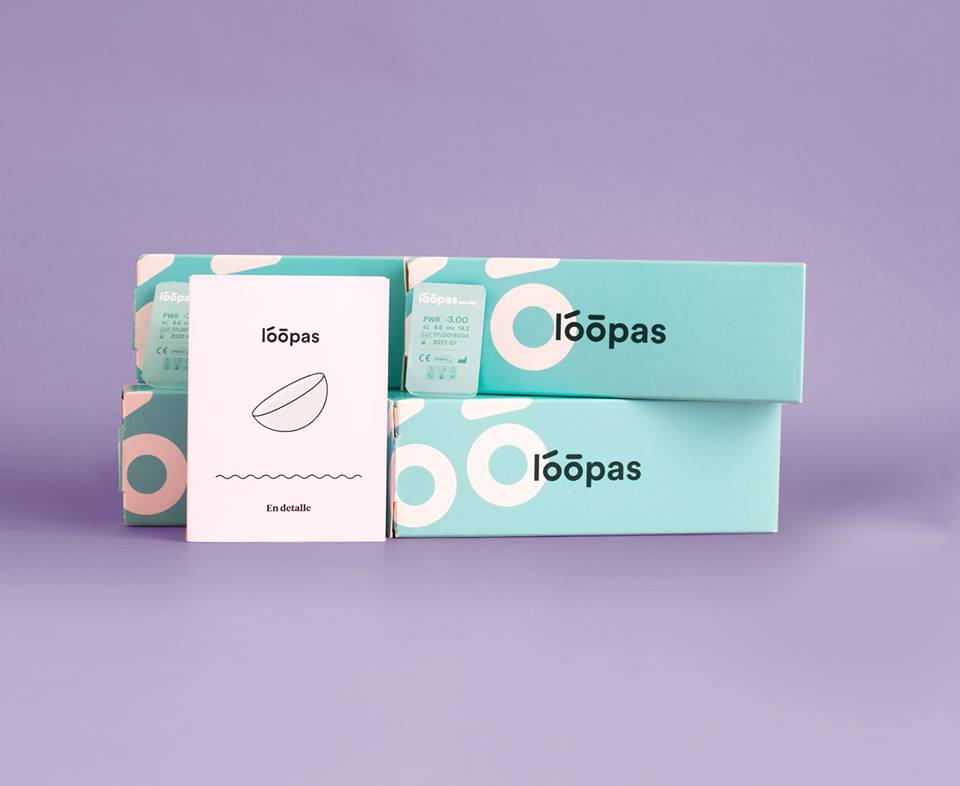 The users "have to use contact lenses beforehand, so an optician must have graduated them and taught them how to wear them," Marcos said.
"People have distrust when buying contact lenses online because they do not know if they are good or bad," so in the first shipment they only have to pay the three euro shipping cost, "so they can check if they fit well and that are of quality," he stressed.
Since Loopas launched at the end of May, around 10,000 customers have registered on the platform, a figure that the founders are proud of, because "when you launch a startup like this, you do not know what the acceptance will be like," said Neboola Co-Founder and Co-CEO Kike de Mateo.
At the moment, the Spanish startup is not profitable, because it is allocating a large part of its budget to marketing, with the aim of growing "very fast," remarked Mateo.
The intention is to become "an important player in the world of daily contact lenses at a European level," taking advantage of the fact that it is a market that is changing, and that customers "realize that there are alternatives for acquiring daily contact lenses."