Flanks, an API capable of automating up to 80% of manual processes performed by wealth managers, successfully closed a Series A funding round led by Earlybird in which JME Ventures and 4Founders Capital also participated, along with business angels such as Raffaele Terrone, co-founder of Italian unicorn Scalapay, and Martin Kassing, co-founder and CEO of Upvest.
Founded in Barcelona in 2019 by software engineers Joaquim de la Cruz and Sergi Lao, along with private banking executive Álvaro Morales, Flanks has been gaining value as automated wealth services software. 
Flanks is currently active in ten countries including Spain and France, markets in which it increased its revenues fourfold in the last twelve months. Its API is used by clients ranging from large financial institutions to family wealth managers and independent financial advisors.
Through its solution, this Catalan startup is democratizing wealth services thanks to its integrated and customizable solutions that cover the entire value chain of the wealth management industry. It supports more than 300 banks internationally and aggregates more than half a million investment portfolios monthly.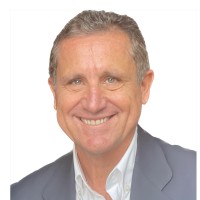 Álvaro Morales, chief strategy officer at Flanks and former global head of private banking at Banco Santander, adds: "Until now, many financial advisors did their job without knowing their clients' overall asset allocation. The upcoming MiFID III regulation will likely require more detailed attention to the investor's pre-existing wealth before giving financial advice. The technology offered by Flanks, boosted by this funding round, will transform the interaction between financial advisors and clients."
With this Series A investment round for $8 million (€7.4 million), the Catalan fintech aims to further improve and innovate by automating more manual processes and implementing algorithms for intelligent alerts to help make better investment decisions. In addition, the company expects to continue its global expansion by opening new markets and boosting its product vision.