Málaga is the envy of Madrid and Barcelona. Traditionally, those two big cities always get the most investments in the tech industry.
However, Málaga is becoming a cluster of innovation for Spain and Europe. A mix of big tech corporations are beginning to base their innovation centres there. In addition, there is the already booming startup ecosystem, plus a university working. These groups are all working together on projects about Artificial Intelligence, cybersecurity and data science.
Recently, a ranking of the 100 best Spanish startups was published by El Referente and sponsored by Deloitte, Sabadell, Écija, and Xunta de Galicia. Twelve of those hundred come from Málaga. Compared to other Spanish cities, Málaga is ranked fourth: Valencia is third with 13 startups in the list, and Barcelona (32) and Madrid (26) top the ranking.
The two sectors where the Málaga ecosystem is looking strong is e-sports and agrotech. In the gamer sector Kaikoo, Kronte and Owo Game are highlighted in the ranking. In the agricultural sector, Agrow Analytics and Tupl Agro are the ones to look out for.
The other startups mentioned in the ranking are Froged, Solum PV, Logístiko, Activacar, Zexel Software, Wains and Upgrowz. These all work in a wide range of sectors, from logistics to talent management.
Málaga G Day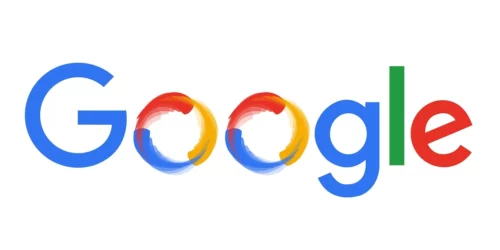 The big moment for Málaga came back in February when Google announced a €530 million investment in Spain over five years to support the country's digital transformation. A large part of this budget is dedicated to building a Centre of Excellence for Cybersecurity in the city, which will be ready in 2023. This centre will occupy 2,500 square metres on the Paseo de la Farola and will serve as a venue for training and workshops on cybersecurity.
So why Málaga? Part of the attention the city is receiving comes from two institutions that have been active for almost 30 years. We are talking about the University of Málaga (UMA) and the Málaga Tech Park (also known as the "Spanish Silicon Valley"). The talent available in the city and in the region of Andalusia has created a very interesting ecosystem of tech startups, incubators and accelerators.
One milestone was the acquiring of VirusTotal by Google in 2012. The startup was founded by Bernardo Quintero, who is now one of the top managers of the cybersecurity division of Google worldwide. Since the beginning, Quintero and his team were working closely with the University of Málaga.
Málaga will be the host of the International Exhibition in 2027, a showcase to talk about sustainability and innovation.
In May there was also another big announcement. Vodafone had chosen the city for building its European R + D + I centre for the development of new generation technology solutions and digital services. According to the telecommunications group, it will create 600 highly qualified new jobs.
Only a couple of months before the Japanese company of electronic components TDK announced also its Data Science and Machine Learning Centre of Excellence in the city. Other big tech companies like Dekra, Globant, Telefónica, NTT Data and Agencia Digital, are also in there. Almost all of these companies (621 in total) in Málaga are based in the Málaga Tech Park, which includes more than 60 international firms and 150 startups. The activities of these actors are a wide range of cloud and IT solutions and supply platforms using blockchain technology.
Other factors of the city include good weather: an average annual temperature of 18ºC and more than 320 days of sun. That's on top of beautiful beaches, delicious food, reputable international schools, and being well connected by plane and car.
There are already great examples of a successful startup ecosystem in Malaga. For example, Freepik, a stock image startup that recently has reached half a million premium subscribers (more than Shutterstock). There is also BeSoccer, a football data app that has more than 15 million active users worldwide, which is among the top 10 most downloaded apps in Google Play and AppStore. And a third example is Uptodown, founded at the University of Málaga in 2002, which has become an alternative app store with 450 million downloads per month.
Looking towards the future, Málaga will be the host of the International Exhibition in 2027, a showcase to talk about sustainability and innovation. So the expectations towards becoming an important cluster in Spain and Europe are big, if not already a reality.