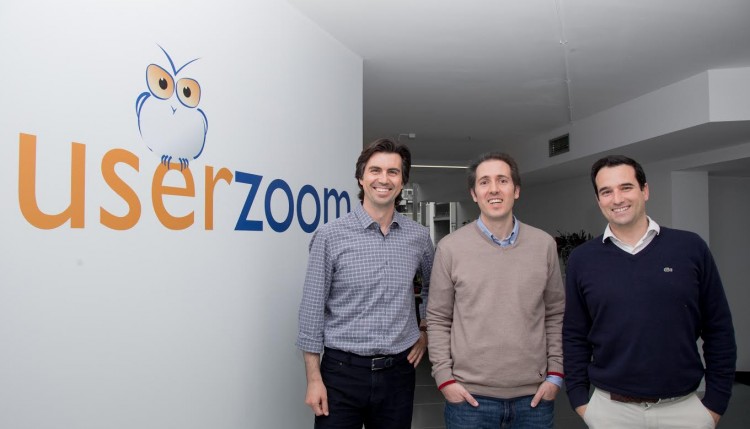 UserZoom, a SaaS-based solution for usability testing of web and mobile products, has raised $34 million.
The round was led by US firm TC Growth Partners and includes the participation of StepStone Group LP and Trident Capital. TC Growth Partners is a spinout of Trident Capital, and both firms have previously backed companies such as Kayak, HomeAway (which acquired Spain's Toprural) or AlienVault, the company co-founded by Julio Casal.
As far as we know, ACTIVE VP was the only previous backer of the company, having invested €1.7 million in 2008. AVP has sold its stake in the company to the new investors, with a return of 4.5X. Gustavo Alberelli, Managing Director at TC Growth Partners, will join the company's board.
UserZoom was co-founded in Barcelona in 2007 by Alfonso de la Nuez, Javier Darriba and Xavier Mestres, and currently has its headquarters in San Jose, California. More than one third of the company's employees are located in Barcelona. UserZoom also has offices in London, Munich, San Francisco and Madrid.
The company's SaaS product allows companies to conduct large concurrent usability tests of their websites and apps, with the objective of improving their UX and customer experience. UserZoom's list of clients includes the likes of Lenovo, Intel or Citigroup.
"We started UserZoom to provide enterprises with the user data and insights they need to be successful in this new environment", said Alfonso de la Nuez in a statement. "Online and mobile users are more empowered than ever before and expect a seamless, intuitive experience without significant training".
Access to UserZoom's set of tools starts at $19,000 a year. The company says that it has grown +100% YoY in recent times while maintaining profitability.
In an interview in 2013, de la Nuez said that the company expected to reach $7 million in revenues. At the time, 60% of the company's business came from the US and Spain represented just 10%.
Competitors in the space include Clicktale ($60 million in funding), Usabilla or UsabilityTools.
UserZoom's round represents the fourth largest in Spain in 2015. Letgo raised $100 million in September and Wallapop has closed two significant rounds of more than $100 million combined this year.