There has been a lot of buzz lately about startups offering tools for people who want to develop their own apps with minimal coding. A lot of funding is already targeting this venue: Bubble, a service to build your own apps, raised $100 million in July 2021; and Webflow, a service to build your own website, raised $120 million a month ago.
In Spain, this trend has gone a long way and already has some very interesting startups like Landbot, Arengu, Graphext, Bravo Studio, and Genially. There is also Typeform, which recently raised €122 million in Series C funding led by Sofina, almost becoming a new Spanish unicorn.
Understanding no-code
Novobrief spoke to several entrepreneurs of the no-code movement in Spain to explore what these tools have meant for the ecosystem, how the future looks with the help of no-code and their experiences using them.
Pablo Pérez-Manglano, Co-Founder of Sharing Away, affirms that no-code is revolutionizing the way of building digital products as never seen before. "Thanks to these tools, access to code has been democratized, allowing anyone to build a product, automate it or evolve it without having technical knowledge. This means that any non-technical entrepreneur can take their idea to digital reality without having to find a technical partner or hire programmers", adds Pérez-Manglano.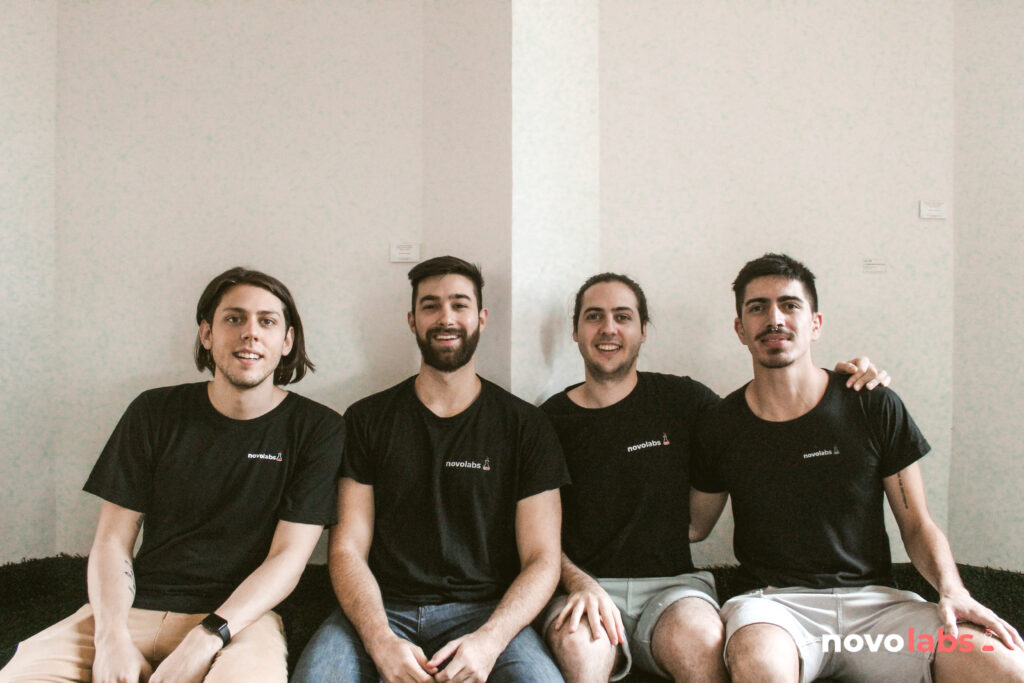 For Tomás Volonté, CEO and Co-Founder of Novolabs, a Valencia-based agency specialized in no-code development for startups, no-code is a new way of doing things. "It is allowing entrepreneurs and startups to go through the first part of the adventure in a different way. It allows people with a non-tech profile to internalize the world of technology and through 'visual programming' build automations, web apps, mobile apps, etc. with their own hands", adds Volonté.
What is important to understand is that now, any marketing person can sit down for a couple of weeks and learn Webflow or Carrd With those soft skills, they can then apply marketing campaigns to their websites—without the need to resort to any computer or programmer.
The MVP effect
Some cases can illustrate better the revolution that is happening at this moment. Carlos Beneyto is VP Product & Tech of Edify, a proptech that was selected by Lanzadera in September 2021 to be part of its Growth program. Beneyto points out that in his case, he was previously familiar with no-code services like Webflow, Zapier, or Integromat.
"For Edify it was key to validate the whole model with MVP, at the time this was a side-project that we wanted to validate and it was the best way to do it without making a big investment in technology and product (which is where much of the budget goes when setting up a new startup in a traditional way) and to be able to invest more in communication and marketing", says Beneyto.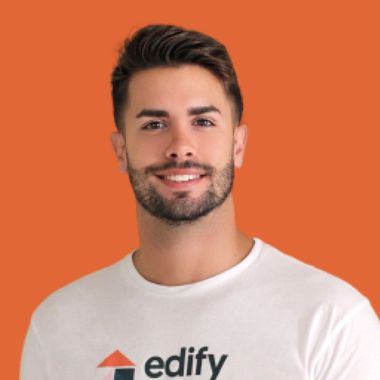 In a little more than 3-4 months, the Edify team was able to validate their business model with a turnover of more than 500K€. With that, they could leave their jobs and work full-time at Edify.
Gonzalo Roman, CEO and founder of Zinkee, a SaaS no-code solution for SME management that raised €800.000 this February, comments that he always liked technology. When he was working in consulting some years ago, he helped companies implement different no-code solutions, connecting applications and optimizing workflows, but at the time he didn't know that there was a way to refer to this type of tool. Later, when in 2020 he decided to change consulting for a product (SaaS) that would solve problems that most SMEs have, he was also unaware that he was building a no-code solution.
Now, Zinkee allows SMEs to create unique business applications, without the need to program or hire external consultants. "However, at the product development level, we have a somewhat particular approach: when a client offers us a new functionality or we want to evolve our software, before adding a new development to the backlog, we validate the proposal with no-code tools", adds Roman. On how important it was no-code for achieving its MVP, he says that it allowed them to validate a problem that is very common in most Spanish SMEs, that is to bring together in a single tool many of the key functionalities in order to run their businesses.
According to recent research from Gartner, 70% of new applications developed by organizations will use low-code or no-code technologies by 2025, up from less than 25% in 2020″
Fernando Ballester Bru is CEO and Founder of Reportaro, a platform that connects journalists and sources that was elected "Best Marketing and Communication Startup" in the LVC Startup Awards 2021. He says that their first version was a landing connected with Zapier and Slack and that everything that went behind to manage the lead was 100% manual. Perfect to validate, as he points out.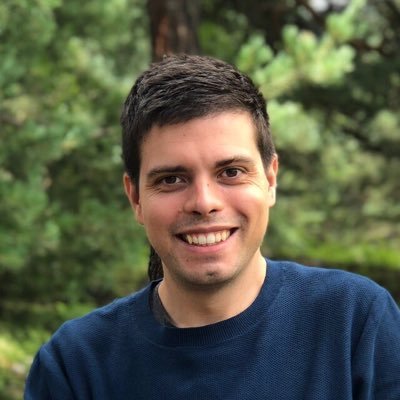 For Ballester was really important to use no-code tools in order to achieve their MVP. "The speed ​​to get the idea off the ground, the money we saved in development costs with programmers or external agencies, but also a lot of understanding of the user's problems. That allows you to better understand the flows when you still have little volume and everything doesn't need to be automated".
Pau García-Milá is CEO of Founderz, an online academy for entrepreneurs that just a week ago raised €430.000 led by Oryon Universal. For him, one of the keys with which they have managed to drive Founderz can be credited to creating lead generation strategies with no-code tools.
"For example, a flow with Landbot where we can now teach the user free classes before buying our entrepreneurship education membership or an exit popup for our blockchain and Binance business master, with which we have managed to capture more than 300 registrations with Typeform and Airtable, all created without programming a single line of code", adds García-Milá.
Why no-code
But, according to these founders, the MVP is just the start. No-code is more than that. The automation and the possibility of building complex growth systems bring a world of possibilities. A no-code tool comes to eliminate entry barriers when it comes to including technology in your product or service.
We are going to start seeing more and more no-code alternatives in every single sector of the economy. That doesn't mean it is the end for programmers, it's just that, as we've seen, the process of validation becomes quicker and more efficient.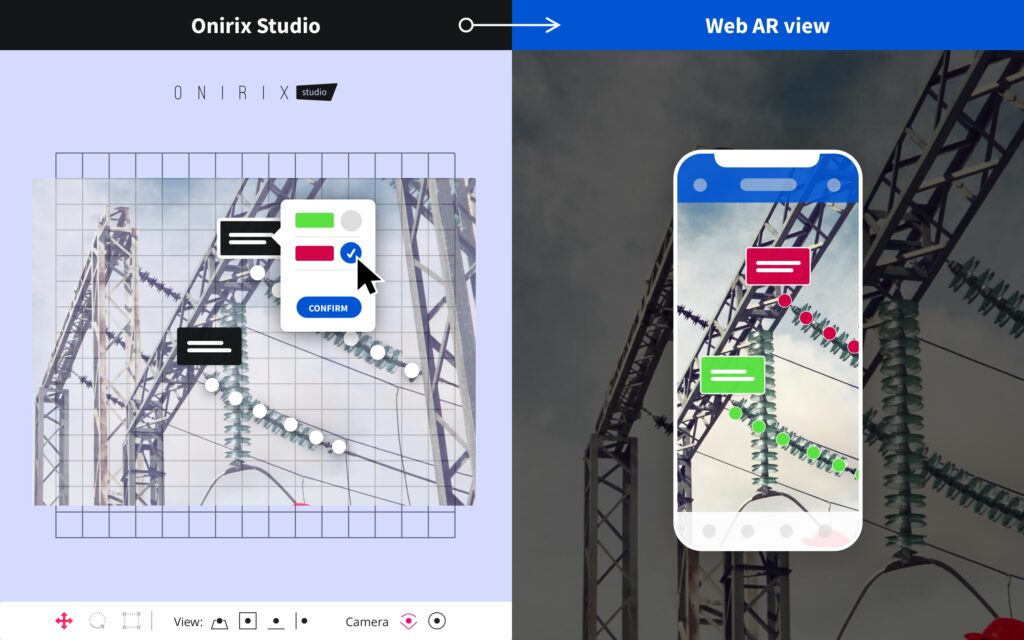 Pedro Sáez is CEO of Onirix, an Asturias-based no-code startup specialized in developing augmented reality content, that recently closed a financing round of €700.000 led by Valencia-based GoHub. He says that betting on no-code means being able to forget what is the non-core part of your business.
"If you are setting up a startup to make tourist routes in augmented reality, the important thing in your business should be to choose well the cities in which to include these routes, design the points of interest, associate interesting AR content in each one, set a suitable price for the tourist, and promote it. But in all these tasks, how the AR technology behind it works, shouldn't be something that takes up your time or resources", adds Sáez.
The conquest of the code
According to recent research from Gartner, 70% of new applications developed by organizations will use low-code or no-code technologies by 2025, up from less than 25% in 2020.
What does the future of no-code startups look like? For Pérez-Manglano, the future is an ocean of possibilities. He comments that only 5% of the world's population has technical knowledge, while the other 95% until now could not make their ideas come true in the digital world due to lack of knowledge. "The most important tools of the NoCode ecosystem such as Bubble, Webflow, Notion, Airtable, Softr, Make or Landbot are receiving investment rounds of millions of dollars, making the product much more powerful and solid, so in the future, we will be able to create anything we can dream of and this is amazing", adds Pérez-Manglano.
The greatest benefit is knowing how to combine the best of both worlds. Merge no-code tools with developers who know code and build products together"
For Sáez, the degree of specialization necessary for a startup/company to compete globally, added with the shortage of programmers and the rise in their prices, means that no-code is becoming the only solution in order to compete on equal terms. "The important thing about a startup is not that it uses AI, Blockchain, AR, or VR, what is important is the value it brings to its users, and therefore its efforts should focus on increasing that value, and not on reinventing technology for the umpteenth time".
Volonté strongly believes that the future is actually low-code. "The greatest benefit is knowing how to combine the best of both worlds. Merge no-code tools with developers who know code and build products together. Example: Assemble a Frontend in Bubble.io but consume a backend made to measure in Node.Js. Depending on each startup, a combination of different tools and languages ​​will be necessary, but I believe that when used correctly, this dynamic will save a lot of time while keeping the core of the business scalable over time", adds Volonté.
In any case, there is the certainty that a paradigm shift is taking place. The massive access of non-technical people to technology is going to offer millions of job opportunities. This promotes the birth and growth of thousands of startups that had previously died because of a lack of resources for building the technical aspect of their idea.