Nobody would be surprised to know that there is a direct correlation between climate change worries and investment in climate tech. With 60% of young people feeling very worried or extremely worried about our environmental future, there is no doubt startups are trying to catch up with the problems of their generation. And Venture Capital is responding.
2021 has been a year for record-setting. Back in 2016, the Paris Climate Agreement marked a milestone for climate tech startups. Since then, the global VC funding has skyrocketed to be five times more in 2021 than it was at the time of the agreement, according to data from Dealroom.co.
This was also the case for climate tech investment, with more than $32 billion raised, and Europe is going faster than the global average.
European climate tech startups, i.e. companies that are applying technologies to reduce Green House Gas (GHG) emissions or addressing the impacts of climate change, have been leading investment growth, and attracting a growing share of the global capital in the sector. The biggest rounds of 2021 in Europe were from Northvolt (Sweden) with $2,8 billion in growth equity, Back Market (France) with $335 million in series D, Vinted (Lithuania) with $275 million in series F, Volocopter (Germany) with $241 million in series D, and Vestiaire Collective (France) with $210 million in series D.
The environmental role of VC
This European climate tech boom is happening at the same time that environmental, social and governance (ESG) criteria is becoming more common for VC. It's clear that in 2022 any hope of addressing society's most pressing problems, including global warming, can depend on VC funding for startups that fight those same problems.
For the World Economic Forum, VC can play a key role in shaping the future. Despite the challenges of incorporating ESG objectives in the process, VCs are more aware and more ready to do this than ever before. One good example is the French VC firm Elaia. All of its investments take into account the ESG principles. Also, they are signatories of the Principles for Responsible Investments (PRI), promoted by the United Nations.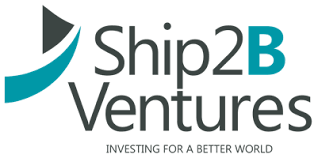 In Spain, we can also see this in the work of Ship2B Ventures (Barcelona), 2050 Life Investments (Valencia) or EDP Ventures. Ship2B Ventures announced in November 2021 that it was going to invest €55 million in 25 startups that share its view on social and environmental impact for the next five years. 2050 Life Investments defines itself as a venture capital firm that wants to redefine the paradigm of impact investment oriented to a more healthy planet. EDP Ventures is the capital arm of EDP that invests in early-stage startups working in the energy space. Recently they invested €300.000 in Plexigrid, a startup that develops software allowing real-time graphical representation of the electricity distribution network.
There is also cases like Klima, an energy transition fund built by Alantra and Enagas. The goal of Klima is to invest in small companies with high growth potential related to the energy transition. Suma Capital is another one. It is a Barcelona-based private equity firm that recently was awarded the ESG Best Practice Honours 2021 for Best European fund manager.
Cecilia Manduca, an associate at Talis who focuses on climate tech investments, said that for 2022 the expectation is to see more generalist funds raising dedicated climate tech funds separate from their traditional funds. This is then expected to have longer fund timelines: climate tech startups require more capital, as well as much longer timescales than seen in traditional VC models.
Spanish startups on the climate tech map
There are right now a lot of startups riding the wave of Spanish climate tech. To address this trend, initiatives like Climate Launchpad from AVAESEN or ImaginPlanet Challenge, a program promoted by CaixaBank, are trying to motivate young entrepreneurs to fight global warming. Also Clean Cities ClimAccelerator, led by Universidad Politécnica de Madrid and Impact Hub Viena, offers €400.000 for startups addressing climate change in cities. Recently, Lanzadera, the accelerator of Marina de Empresas, has selected Dcycle and Hobeen, two startups working on sustainability and energy.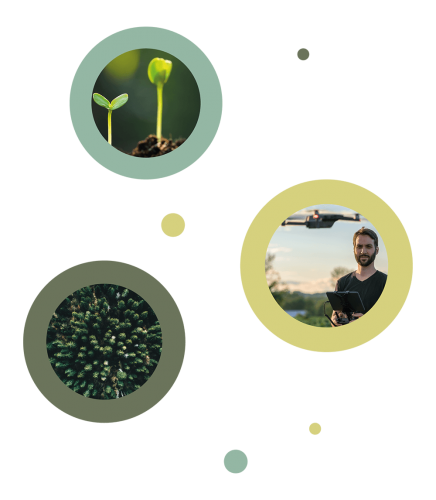 The last winners of Caixabank's ImaginPlanet Challenge were EcoDeliver and Kidalos. Both are making strides in rendering more sustainable their sectors, i.e., delivery and toys. Gravity Wave, a startup from Navarra that is fighting the plastic pollution in oceans, won the Expansión Startup Awards in the environment and energy category. In second and third place came HarBest Market and Ozeanic.
Other interesting startups in the Spanish climate tech ecosystem are Re-Pot, a sustainable online supermarket; CO2 Revolution, a reforestation startup using drones; Designable, a crowdbuilding startup; Greemko, a carbon footprint intelligent software; ReTree, a reforestation strategy service; Oscillum, which develops biotech sensors for the food industry; and Climate Trade, which helps fulfill carbon commitments; among many others. The future is green and the Spanish startup ecosystem knows it.