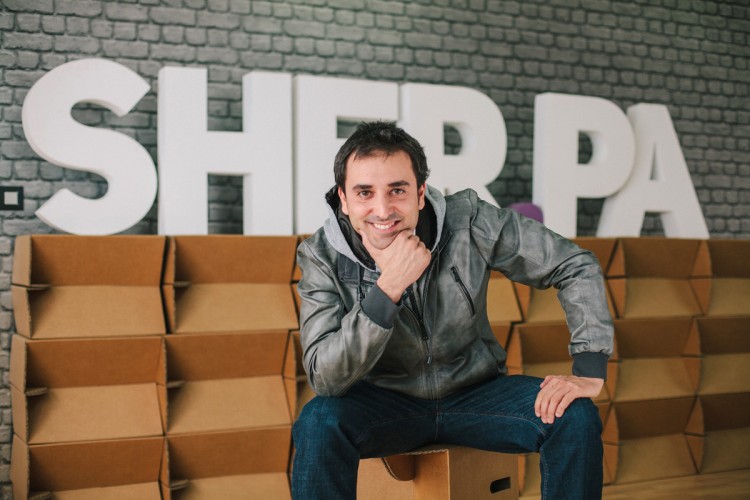 Competing with Google Now, Cortana and other personal assistants is not an easy task, but Bilbao-based Sherpa has been at it for more than three years.
The 13-person company, founded by Xabi Uribe-Etxebarria, has just launched Sherpa Next, the latest version of the Android app that includes a new card-based design and an increase focus on offering personalised results to users.
"In this version we've mostly focused on content and personalisation", Xabier tells Novobrief. "We want to help users discover things that will be useful for them throughout the day, taking into account their geolocation, time of day and other variables."
Sherpa's new card-based layout is a significant improvement over the previous versions of the app, making it easier to navigate through results and to consume information. As is the case with other personal assistants, Sherpa also allows users to make voice queries.
Understandably, what's missing from the app are the deep connections that Google Now or Cortana can make with all other user information that they've gathered over time from maps, search and email services, offering even more contextualised results.
Sherpa doesn't yet have a business model. Xabier admits that up until now they've fully focused on the development and distribution of the app and that "the next logic step is to think about how to monetise". It's worth noting that Sherpa now comes pre-installed on Samsung's Galaxy S6 and S6 Edge devices.
The company claims that the app has been downloaded 1.5 million times but declined to provide specifics on user activity.
To date Sherpa has raised €1.6 million from various business angels and investors -including professional football players- and the company admits that they're currently raising a bigger round.