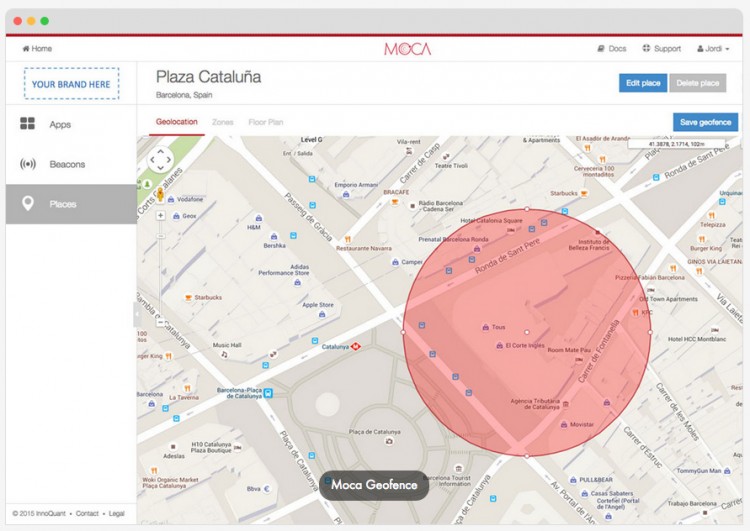 Barcelona-based and big data marketing analytics startup MOCA has closed a €1.8 million investment from Inveready.
MOCA offers developers and companies a series of SDKs and analytics services that can be integrated in their apps, bringing to these the possibility of launching personalised and geolocated marketing campaigns with the help of beacons, geofencing and other proximity technologies.
MOCA's origins can be found in Innoquant, a big data analytics consulting firm that for five years provided similar services to clients. The transition from a services to product company has been, according to MOCA's CEO María Fernanda González, "tough but an enriching experience".
"It was our plan from the very beginning. The strategy was to build MOCA while working on Innoquant, using the latter as a source of financing over the past five years", González said in an interview with Novobrief. "While we worked on building solutions for others, we learned a lot about a wide variety of industries and we continued to improve our algorithms".
The company says that it has developed its own set of algorithms and has a strong tech component based on machine learning. Competitors in the space include companies such as Boston-based Swirl, which has raised $32 million to date. Asked about the competition, González said that while others like Swirl are mostly focused on specific verticals (such as retail), MOCA's solution is "more horizontal" and can be applied to different cases.
MOCA's SaaS business expects to reach 1,000 apps in its first year and to surpass €2 million in sales in 2016.
To learn more about the company's transition from service to product, read this.