Even though US-based investors have decreased funding into European startups, particularly those from emerging ecosystems in Central and Eastern Europe (CEE), which account for just 3.6% of the EU's total venture capital investment, there are still some initiatives working in getting investment for innovative startups in the region. 
In that context, BEYOND, a platform supported by a consortium of VCs, accelerators, and the EU Horizon 2020 research and innovation program, announced that nine startups have been selected for its first accelerator program. 
The selected startups come from emerging ecosystems in Bulgaria, Latvia, Poland, and Spain.
The BEYOND platform will provide each startup with €50,000 in investment, which will be unlocked when they raise €150,000 or more from external investors.
One of the nine startups selected for BEYOND's accelerator program is Lulla Care, the only Spanish startup in the cohort.
Founded in 2020 by a team of experienced entrepreneurs and experts in AI and machine learning, this Madrid-based healthtech aims to revolutionize the way parents take care of their babies.
Lulla Care has developed a smart baby monitor that uses AI and machine learning algorithms to track a baby's breathing patterns, sleep quality, and other vital signs, providing real-time alerts and actionable insights to parents.
Its solution is designed to prevent Sudden Infant Death Syndrome (SIDS) and other health problems in babies.
In 2021, Lulla Care won the award for "Best Startup" at the South Summit Startup Competition.
Lulla Care's participation in BEYOND's accelerator program will provide them with access to top-notch coaching, mentoring, and networking opportunities, as well as the chance to secure additional funding to scale their business and bring their solution to more parents and babies around the world.
The other startups selected for BEYOND are Climatica (Poland), Gyfted (Poland), Cashy (Poland), Relaxify Ltd (Bulgaria), Ubitrack Sport (Bulgaria), Amira Meditech (Bulgaria), FoodObox (Bulgaria), and Medinav (Latvia).
Innovation champions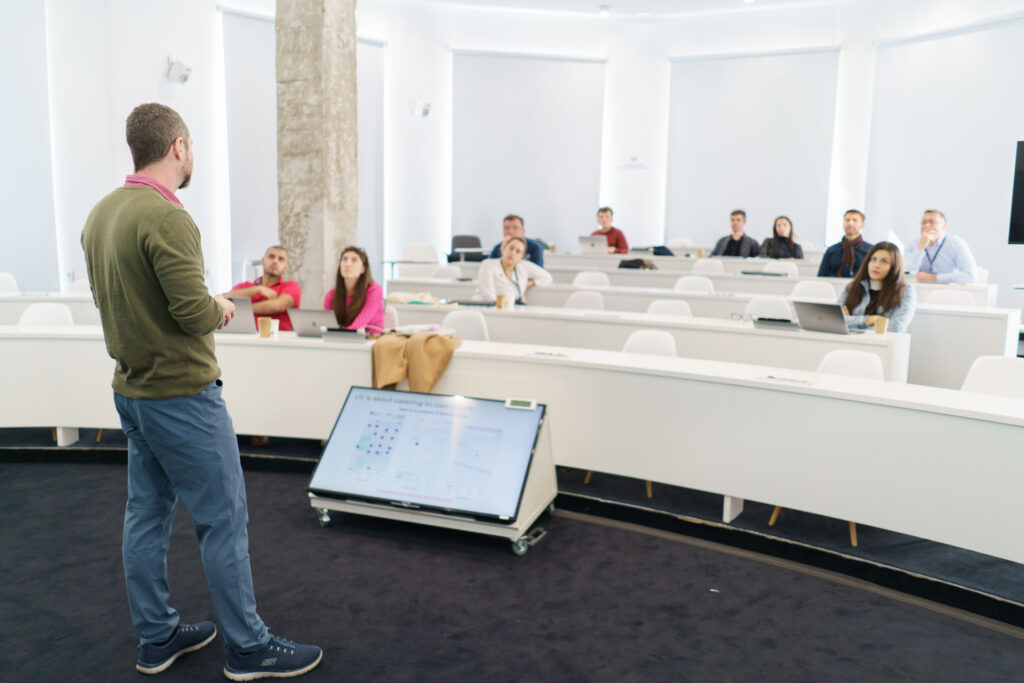 BEYOND is known as the "Champions League of startups" and was launched by a consortium of business accelerator programs and VCs including ISDI, Accelerace, FundingBox, XL Radar, and Overkill Ventures.
The aim of the platform is to help close the expanding funding gap between strong and emerging European Union startup ecosystems.
Jesús Tapia, Head of the ISDI Accelerator and a member of the BEYOND consortium of accelerators and investors, said, "Our aim is to help bridge the funding gap between traditional and emerging startup ecosystems, and these nine companies represent some of the best examples of innovation and determination coming out of emerging startup hubs such as Sofia, Riga, Warsaw, and other cities."
BEYOND's first accelerator program will prove to be an excellent opportunity for Lulla Care and the other emerging startups from CEE to overcome the challenges posed by the funding gap and receive the support they need to grow and succeed.
In addition to the €50,000 investment opportunity, the selected startups will have access to potential customers and corporate partners from within the BEYOND network.
They will also receive an invitation to join BEYOND's Virtual Accelerator Marketplace (VAM), aimed at raising cross-border capital and improving the quality and outreach of business acceleration services in developing innovation ecosystems.
The startups had a program kick-off and first bootcamp on April 12-13 in ISDI Madrid, where they received 1:1 coaching, mentoring sessions, and inspiring talks to perfect their pitches to investors.