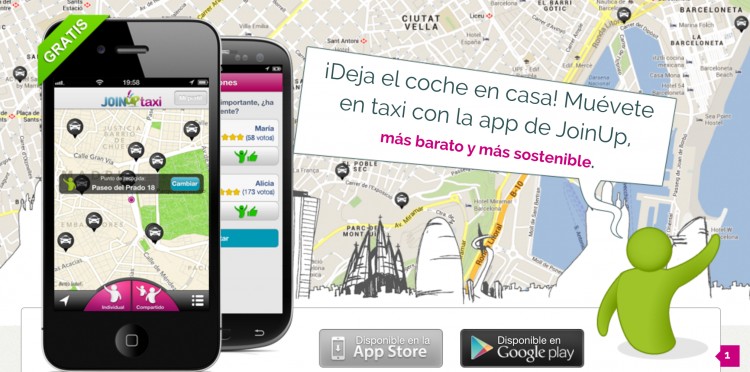 JoinUp Taxi, the startup co-founded by Elena Peyró and Alberto López in 2013, has closed its second round of funding. Big Sur Ventures-Necotium, Cabiedes & Partners and Fides are joining the company for the ride (no pun intended) with €460,000, bringing the total raised by the Madrid-based startup to €660,000. Previous investors in the company include Civeta, Canguro and various family offices.
JoinUp Taxi offers various in-city transportation options to consumers and businesses. Using its app consumers can share taxi rides with other passengers who might be heading in the same direction, and the company has also built a system for corporations and companies to manage their employees' taxi rides in 17 Spanish cities.
"Our services are mostly focused on businesses", Elena Peyró told Novobrief. "We offer them many advantages, including a total control of their transportation arrangements and a dashboard where all taxi related data is visible and included. Through these services we also help taxis reach new clients that they could not get to otherwise".
Peyró also added that they have an excellent relationship with taxi drivers, perhaps in an effort to differentiate themselves from other taxi-unfriendly companies such as Cabify or Uber.
Asked about the company's performance over the past two years, Peyró said that they have more than 70 corporate clients, that they've been growing at +35% MoM since January 2015 and that they are currently active in 17 Spanish cities.