The investment in tech startups in Spain grew by 45% in 2017. Barcelona and Madrid are the among the most attractive spots in Europe for digital talent.
Mobile World Capital presented its study about the status of the digital startups in Spain this Wednesday in Barcelona at a 4YFN meeting. 4YFN (4 Years from Now), is startup business platform of Mobile World Capital Barcelona.
Compared to the year before, investment in tech-companies grew 45%  and topped 779,3 million euros in 2017. The study, organized by the Mobile World Capital, did an inventory of 3.258 startups in Spain last year, 20% more than existed in 2016.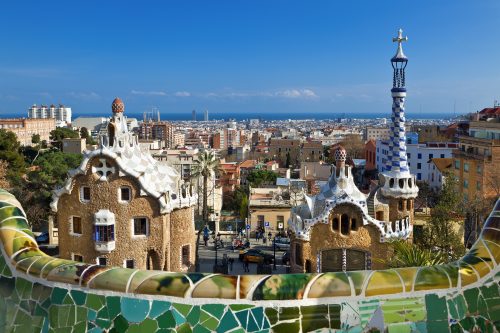 Furthermore, the report revealed that with Barcelona and Madrid, Spain is the only country that has two cities in the top 10 European cities with the most investments in startups. Barcelona occupies the fifth and Madrid the ninth position in a list that is led by London, Berlin and Paris.  
Of all Spanish investments, Barcelona attracts 58%. With 34% of the startups located in the Catalan iconic city, it's ahead of Madrid (31,5%), Valencia (5,5%) and Bilbao (3 %).
On a European scale, according to the volume of startups, the two Spanish cities are in place 5 and 6 out of 78 cities where startups thrive. This is something exceptional in Europe, according to the director of 4YFN, Esteban Redolfi, who has called up for building bridges between the two cities.  
According to the report, Spain hosts 8,9% of European startup talent, only surpassed by the UK (14,9%) and Germany (13,8%). A factor that attracts companies to come to Spain, according to Redolfi, are the "highly competitive" salaries.
In Spain, a software engineer makes an average 40.000 euros a year, where in France, Ireland, Germany and the UK it's around 60.000. In New York and San Francisco, it's around 90.000. But also Spain's pleasant climate counts as an attraction for the startups.  
"It is really great to see how tech-entrepreneurs in Spain and around the world are taking their ideas to another level and choosing Spain to launch their start-ups. Given the huge innovative potential and talent, investors need to focus more on our country", said Pedro Herranz, CEO and Co-Founder at G-ME, a Madrid-based company that produces fully customizable 3G/GPS global trackers.
The companies that develop technology for mobile devices make up 49% of Spain's investments, followed by the ones that dedicate to electronic commerce. The latter, with 17,4% is one of the most consolidated sectors of the last year, in fact, the e-commerce has already grown out of the startup scene.
The study also puts Spain as the second European country in the number of shared workspaces, called co-working, where different startups share the same installations.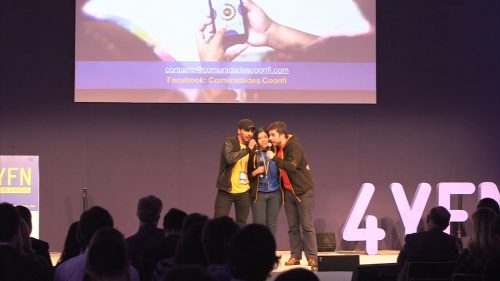 The 4YFN congress takes place on 26-28 February in Barcelona. 4YFN will welcome this year 600 startups from more than 145 países and 12 international delegations. 19.000 attendees are expected at the event that has been classed as 'the No.1 startup event for doing business'. It will reunite entrepreneurs, startups and local and international professionals from big corporations.
Redolfi reminded research that confirm nine out of ten startups fail. However, he stated that this percentage is less among the participants of the 4YFN meeting. A previous study done by Red.es, Acció and Barcelona Activa shows that 33% of the startups that come to the event, keep returning. Half of them continue to stay active at least 3 years. "It's an unusual long-term", he said.