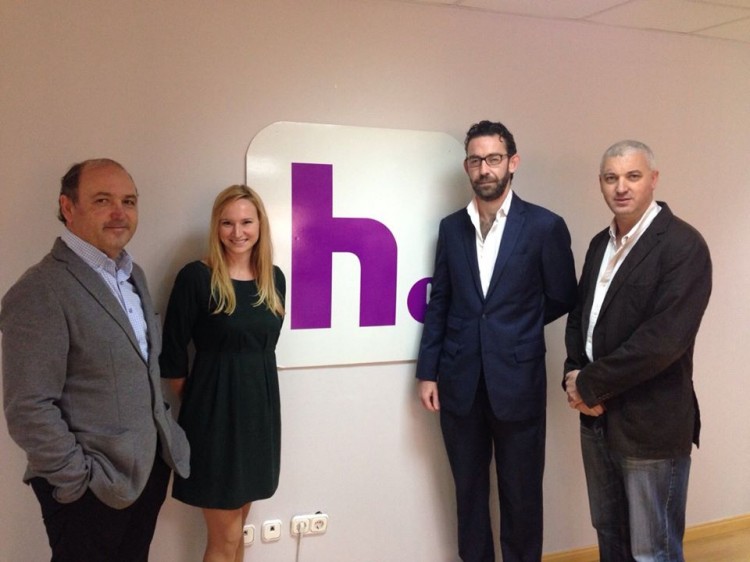 Booking a hotel from your mobile phone has never been easier. And in some cases, cheaper. A bunch of startups from all over the world have set its sights on the hotel industry, providing a last minute (or seven day) booking solution for hotel rooms. Among them there's Hot Hotels, an app that has seen incredible growth rates over the past few months.
The Spanish company has just announced that from January to December 2014, the total figure for monthly bookings increased by 2,195%. Conor O'Connor, CEO of Hot Hotels, explains that this growth is caused by a combination of factors: high smartphone penetration in Europe (Hot's biggest market), hotels embracing the last minute channel and seven day advance booking.
Although Hot Hotels started off as a last minute booking app for hotels, the company announced in September that it would drop this restriction to start offering not-so-early offers to its users. A move that was also made by competitors such as HotelTonight. Hot claims that "customers have reacted positively" to this move.
Going forward, the company expects to expand its footprint and also "invest in and further develop our internal systems". What systems in particular? "Our extranet, which allows hotel revenue managers to be more aggressive on last minute pricing", says chairman Joe Haslam.
Founded in 2012 and headquartered in Marbella, to date the company has raised €1 million from various business angels and Axon Partners Group. Competitors in the space include the aforementioned HotelTonight, JustBook (acquihired) or Blink Booking, the Spanish startup acquired by Groupon in 2013.
Interestingly, online travel giant Booking.com also announced a similar product this week, Booking Now. However, Joe Haslam claims that "it's an odd approach to last minute hotel booking", given the fact that "a hotel is not a commodity and that price is a much bigger factor than speed".