In late June, it was New York. Now, it was Barcelona's turn. For three days (July 6-8), the Catalan hub drew the attention of blockchain enthusiasts from all over the world. And thousands of them arrived to attend the long-expected ETHBarcelona, dubbed the "first Ethereum impact conference ever".
The event, or cultural experience, was themed solarpunk, a movement that envisions a world where technologies are deployed for the greater good of both people and the planet. In line with that, the venue was filled with plants, futuristic NFT art, a meditation room – and attendees were encouraged to bring their own bottles to refill. The cherry on top was the stage, whose floor was covered with real grass – and most speakers and panelists presented barefoot.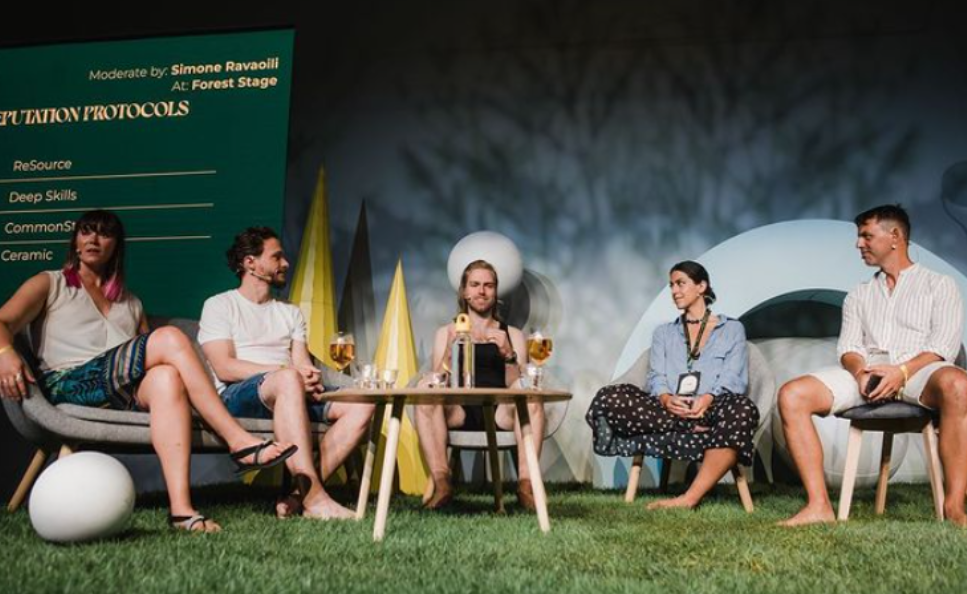 This detail only stressed the gravity of many of the topics discussed at ETHBarcelona. Speakers, whose list climbed to over a hundred, were tackling complex subjects such as regenerative mentalities and crypto philanthropy, as well as blockchain security, web3 gamification, DAO best practices, blockchain scaling and resilience, and much more.
"#ETHBarcelona not only taught the importance of regenerating the world with decentralized finance #ReFi but it ultimately regenerated my heart, soul, and spirit along with uniting not only tech with nature but enabled a greater sense of unity amongst my team @gooddollarorg," tweeted Tian-Yuan Zhao, a blockchain product designer.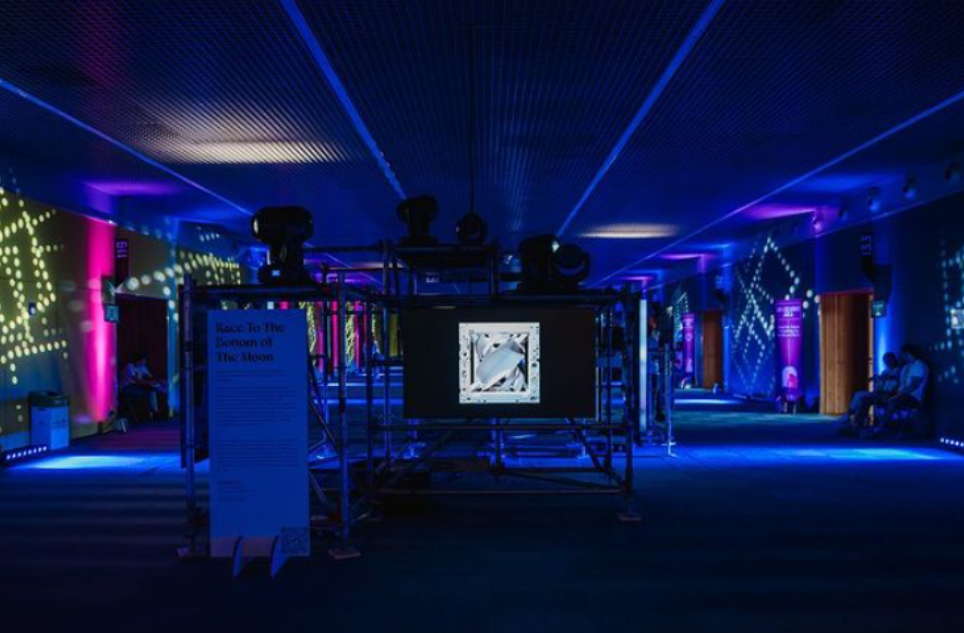 Coming from leading blockchain organizations, the speakers included Evin McMullen (Disco.xyz), Skylar Weaver (Ethereum Foundation), James Beck (Consensys), Simona Pop (Gitcoin; Status.im), Scott Moore (Gitcoin), and Griff Green (Giveth; Commons Stack; DAppNode). And while the majority of the talks were delivered in English, there were Spanish presentations, too. A great example was a panel discussing opportunities and challenges for Spanish-speaking women in the NFT space, led by Sabrina Bonini (CriptoEsCultura).
The talks were complemented by a wide variety of workshops, exhibitions, and even concerts. But perhaps the most fascinating aspect of ETHBarcelona was that it represented a case study by itself of how web3 can come into real life. And if I mention an NFT scavenger hunt or NFT tickets, I'm merely scratching the surface…
Even before the conference started, the organizers declared that 5% of the ticket sales would be donated – and the receiving cause would be voted upon by the attendees. On top of that, the Ethereum Foundation allegedly donated $10,000 to the fund. This was complemented by further funds from NFT speaker cards and "moments", a collection with snaps from the event published on the DoingGud (the event's organizer) marketplace.
To decide democratically, the funding was then subject to a quadratic funding round. By utilizing this tool, ETHBarcelona showed the real-life value of this innovative form of matching funding for public goods and found an engaging way to educate the public on it.
It was elements like these that gave the event an overarching collaborative and optimistic vibe. The human connection was something appreciated by many attendees, too. Some mentioned it was their first blockchain conference after the pandemic and a much-welcome opportunity to reconnect with the broader community.
"Had a brilliant time at @eth_barcelona. was a bit like a festival rather than a conference. made new friends and caught up with people I hadn't seen in years," said Nick Hollins, the founder of voyager.xyz on Twitter.
So, until next year?