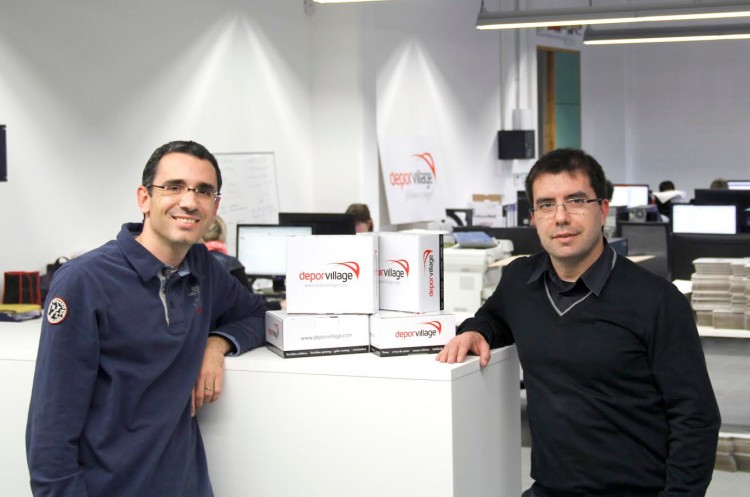 2014 was a great year for Deporvillage. The ecommerce website specialized in sports such as cycling, running or outdoors reached sales of €6.4 million -an 80% increase compared to 2013-, becoming the biggest online store for sports apparel in Spain. And they're not done yet.
In a conversation with Novobrief, CEO Xavier Pladellorens claims that their short term objective is to maintain and increase its leading position in Spain and to quickly expand in other markets such as Italy or France. "We believe the Spanish market is too fragmented and until very recently there wasn't a clear leader in the country. We want to be it and continue growing internationally", Xavier says. "We'd rather be leaders in Spain than half leaders in a ton of markets". The 20-person company is also considering opening its first retail store in Spain.
Deporvillage was founded in 2010 by Xavier and his co-founder, Angel Corcuera. Prior to founding the company, Xavier worked for more than 8 years at online travel giant eDreams and supermarket company Caprabo in various ecommerce positions, gaining the experience necessary to launch Deporvillage.
Winning at SeedRocket and getting financial support from business angels such as Iñaki Arrola (Vitamina K), Luis Cabiedes (Cabiedes & Partners), Juan Margenat (Marfeel) or François Derbaix (Toprural, Soysuper), allowed them to fully focus on the company and take it to its current level.
"We are not the typical startup when it comes to funding", Xavier tells Novobrief. "We try to be as capital efficient as possible and you can see that in the fact that we've only raised €300,000 to date. We received that investment in July of 2011 and we've kind of bootstrapped the company since then".
Consolidation within European ecommerce sector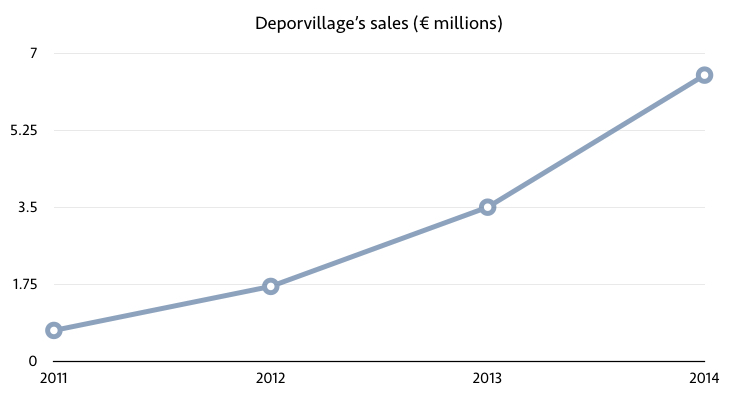 More than one million people visit Deporvillage every month and the company has more than 100,000 clients in Spain, France and Italy -an 80% increase compared to 2013- who make an average of 300 purchases per day.
For Xavier, the secret of Deporvillage's success has been to properly combine two key aspects that currently define ecommerce sports websites: "While giants like Amazon or Rakuten sell all kinds of stuff, we're firm believers in the trend towards specialization and working within verticals; in our case running, cycling and outdoors.", Xavier explains. "We're aware this is a market defined by sales volume and we're positioning ourselves as clear leaders in a certain number of markets".
Asked about the possibility of expanding to more mature countries such as the UK or Germany, Xavier says that they don't plan to do so, at least in the short term. In the UK or Germany there are huge stores such as Wiggle or Chainreaction, with annual revenues in the hundreds of millions, that Deporvillage can't compete with as of now. However, "we believe there will consolidation efforts from these and other players in the sector", Xavier claims.
Maybe by then, Deporvillage will be big enough to continue expanding geographically or to become the main acquisition target for other European ecommerce juggernauts.