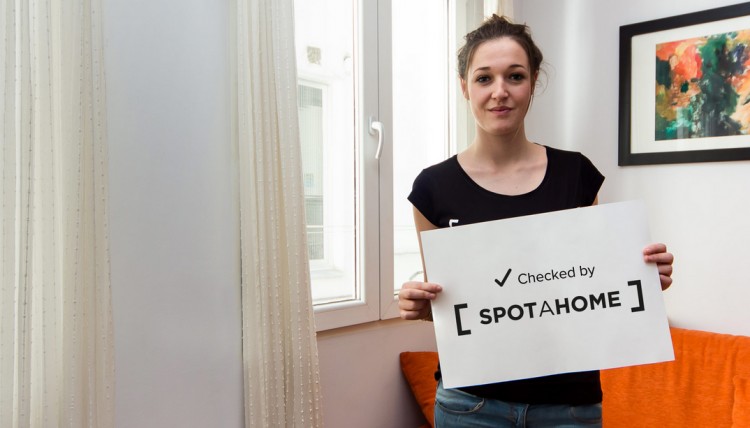 Spotahome is a direct booking platform for housing offering personally-checked "spotted" apartments and insider information about neighborhoods in the seven cities where it operates. The company checks, in person, every single listed apartment to make users feel comfortable booking their next home online in advance. To achieve this, the company uploads their own photos, videos, floor plans, and detailed descriptions of each "checked by Spotahome" listing.
Since its launch in 2014, and with no outside investment other than a small FFF round, Spotahome has:
Closed rental contracts valued at €2 million with 100,000 nights booked in seven cities in Spain and Italy, with plans to open in more countries soon.
Checked over 10,000 rooms in person across seven cities
Served more than 76 nationalities who have booked through Spotahome
Grown to a team of 30 people
Achieved average weekly revenue growth of 15%
The assurance of having a house personally checked by a third party, in English, had immediate appeal to international students moving abroad who often don't have the time or ability to get to know their new city before the move. After the US, most users in Spain actually come from Spain, and 30% of the current revenues are from professionals. The team's future plans involve pivoting towards these users as well. This could make them a threat to not only student-focused platforms like Uniplaces or Valencia-based Beroomers, but also to generalist listing sites such as idealista.com.
Spotahome business model is to charge a one-off commission on bookings made through its platform, paid by both the host and guests.
Just closed: Six-digit figure investment round
In January 2015, Spotahome closed its first round of external funding, from Gabriel Leupin (California), Charlotte Street Capital (London), and Howzat Partners (investors in Trivago, London). While the amount of the round wasn´t disclosed, we have it on good authority that it is a six-digit figure.
We talked to CEO Alejandro Artacho about the decision to raise money overseas (now that Spain "does" seed-rounds), and he told us that "in Spain seed money is more expensive, you have to give up more equity for it, and taking it makes you more 'Spanish' in later rounds. Sometimes, it looks like [the investors] try to run the company because they don't trust the founding team to do it." The team had received one offer from an unnamed Spanish VC but, after taking weeks to arrive at an "unacceptable" offer, they went to London where they got a "yes" in days and the funds transferred within a month of opening the company there.
However, Artacho did mention that he has a select few Spanish VCs, especially those active internationally, on his short list of good candidates for later rounds.
The origins of Spotahome
The story behind all this growth began in February 2014 when the founders (Alejandro Artacho, Bruno Bianchi, Bryan Mc Eire, and Hugo Monteiro) left their jobs with one goal in mind: disrupt the real estate industry.
The plan was that when the new IE Business School class of 180 students came to Spain, Spotahome would sell to "if not all 180 then [at least] two" of the students a pre-checked apartment to live in it. They closed their first booking the first day they launched; the team still enjoys bringing this client to their company presentations.
After listing about 100 properties, growth started to take off, allowing Spotahome to open in Barcelona in June, followed by Rome, Seville and Granada in 2014, and Valencia and Milan in 2015, amongst 7+ other cities in various countries planned for this year. They attribute their growth to automating processes whenever possible "while our aim is to make the real estate industry more humane", says Artacho. "For operational processes, we prefer technology over humans".
This attitude is in regards to the behind the scenes operations. Publicly, the team relies on runners, the people who "spot" and check every apartment, who are seen as ambassadors to users in each city. They allow Spotahome to keep costs low and avoid having to launch full subsidiaries in each country.
Now with a little gas in the tank, the team's goals for 2015 include closing partnerships in Spain, Italy and other countries, generating €10+ million in total rent value of bookings and having 50,000+ rooms listed on the site by the end of year.
With backers with great sector experience and add-on capacity, we'll probably have more news in the upcoming months from this group.